PNS Daily Newscast - March 20, 2018
President Trump again calls for the death penalty for drug dealers and Granite State advocates say they oppose the get tough approach. Also on today's rundown: a protest against the expansion of tar-sands oil refining in California; and in Seattle, a group demands a moratorium on youth jail construction.
Daily Newscasts
Tweets by @PNS_News
Public News Service - MT: LGBTQIA Issues
HELENA, Mont. – Today kicks off the annual Women's Policy Leadership Institute in Helena. Women from around the state will be discussing equal pay, domestic and sexual violence, LBGTQ concerns and issues in Indian Country. One workshop will offer advice on how Montana women can learn to ne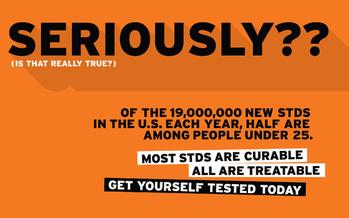 GREAT FALLS, Mont. - The under-25 set in Montana is being encouraged to GYT, which stands for "Get Yourself Tested." It's a campaign for April's National STD Awareness Month, encouraging sexually-active young adults to talk with their health-care providers about sexually transmitted diseases - STDs.
HELENA, Mont. - Today is signing day for Senate Bill 107, which led to intense debate about the tradition of long-standing state law versus human rights. The bill being inked by Gov. Steve Bullock will change state law so that consensual homosexual behavior is no longer a felony punishable by up to