Avoiding the Renewable Energy Gold Rush in New Mexico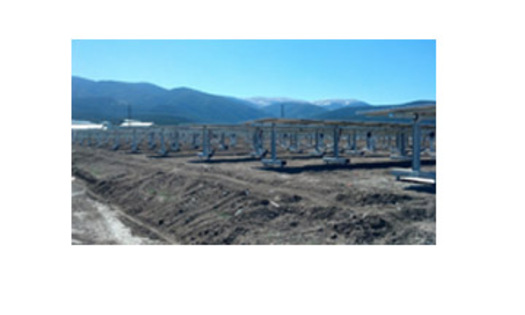 This RCCLA Amalia solar array is located in Taos County, New Mexico.
PHOTO: Courtesy of Kit Carson Electric Cooperative.
February 25, 2013
HILLSBORO, N.M. - Renewable energy sources in New Mexico and the West are plentiful and may be headed toward gold rush-style exploitation by developers. That raises some concerns about the impact, but New Mexico sportsmen believe the reintroduction of the Public Lands and Renewable Energy Development Act will create a framework for responsible development.

John Cornell is a sportsmen coordinator for the New Mexico Wildlife Federation. He called the Act "smart from the start," unlike the General Mining Act of 1872.

"What foreign that did is allow people and companies to come mine on our public lands," he said, "so domestic and companies have been able to extract our natural resources probably to the tune of many billions of dollars over that time."

That lost compensation is something that would be corrected by the new legislation. It would make sure the counties, states and the general public benefit from development on public lands. It will also offset damage to wildlife habitat from renewable energy development.

S. 279, introduced by Sens. Jon Tester (D-MT) and Jim Risch (R-ID), is receiving bipartisan support and has the backing of Sen. Martin Heinrich (D-NM), who said the bill incentivizes development while protecting natural resources, wildlife and public lands. He described the distribution of the royalties.

"It's 25 percent to the state where the project is located; 25 percent to the individual county; 15 percent to the BLM (Bureau of Land Management) for the first 15 years," he said, "and the balance goes to the Renewable Energy Resource Conservation Fund for improving fish and wildlife habitat."

Sen. Tom Udall (D-NM) calls the Act a "good stewardship bill."

"The bill dedicates a significant amount of the royalties to the protection of fish and wildlife, so the public can enjoy both of them," he said. "This is a crucial way to find a balance between energy production with the conservation of fish and wildlife habitat."

Congressman Ben Ray Lujan (D-NM) is seeing support from both sides of the aisle in the House.

"I'm hopeful, now with Congressman Gosar's support (Paul Gosar, R-AZ), that it's a bipartisan bill," Lujan said. "We're hoping that more Republicans will join us Democrats to get this done."