Advocates Say Better Pay Could Help Home Care Provider Shortage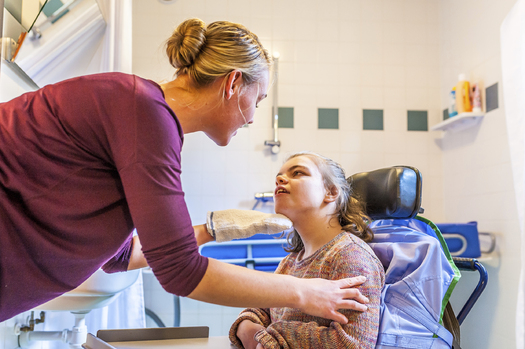 As Minnesota faces a community care staffing shortage, advocacy groups say a state pay raise could help attract more workers to the field. (iStockphoto)
May 16, 2016
ST. PAUL, Minn. – With a serious workforce shortage expected to worsen, home care providers are pushing state lawmakers to increase pay for tens of thousands of Minnesota caregivers.

The home care providers say a 5 percent pay boost for caregivers, many of whom make just above minimum wage, could help make the field more attractive to newcomers.

Pam Gonnella, co-chair of the Best Life Alliance, says after her daughter suffered a brain injury as a child, the family relied on home-based caregivers for about 25 years, allowing her daughter to live as independently as possible at home.

"They became a part of our family, and that's why my heart is with the people who are working in this field, because I know firsthand how dedicated many of them are to their work," she states. "But it hurts me when I feel that they're not getting paid very much for the work that they do."

Gonnella and the Best Life Alliance are backing House File 2706, which they argue will help maintain community services for people with disabilities and older adults across Minnesota.

The bill would also give most workers a raise of about 55 cents an hour.

Supporters of the bill admit it could be an uphill battle to get the measure approved in this last week of the legislative session.

But Steve Larson, senior policy director of The Arc Minnesota, a group that advocates for people with disabilities, says the timing is crucial, because the state has vacancies for more than 8,000 caregiver and staff positions.

"We aren't providing the quality care that we would like to, just because we're short on staff," he explains. "One of the major reasons for that is the level of wages at this current time. And so, we think we're in a crisis situation."

Larson says the state lags behind in reimbursement payments to these workers, which is one reason for the high turnover rate.

So far, a bipartisan group of more than 30 house lawmakers has signed on as co-authors of the 5 percent pay raise bill.