House Vote on Nuclear Storage Bill has Illinois Implications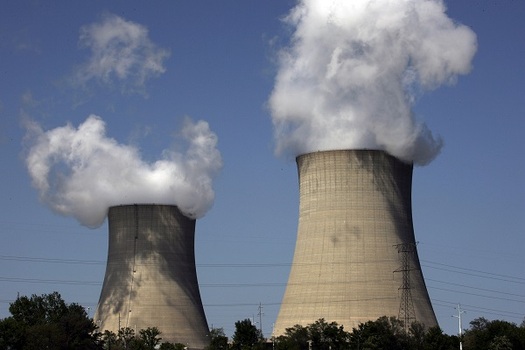 Legislation in the U.S. House could mean more radioactive material moving through Illinois. (illinois.gov)
July 26, 2017
SPRINGFIELD, Ill. - Environmental groups have a warning for the nation's leaders: Haste will make more waste.

A House vote could come as soon as this week on legislation known as the "Nuclear Waste Policy Amendments Act of 2017." The bill would mean building more temporary storage facilities around the nation to hold high-level radioactive waste from nuclear reactor sites, both current and closed. It calls for reopening the Yucca Mountain disposal site in Nevada.

David Kraft, director of the Nuclear Energy Information Service, said it also would double the amount of this waste coming through Illinois and other states by road, rail and barge.

"In addition, it's calling for the construction of new waste sites around the country, which are both expensive and unnecessary," he said. "And the bottom line to all this is Illinois is going to become the crossroads for high-level radioactive waste for the next couple of decades. "

House Resolution 3053 is sponsored by Rep. John Shimkus, R-Ill., who said it would modernize the energy infrastructure and environmental laws and enhance the nation's energy security.

Kraft countered that the Shimkus bill serves the interests of a nuclear power industry that is in decline. Instead, he said, he thinks the nation needs an environmentally responsible plan for a permanent disposal facility.

"Illinois is probably the worst offender, because we make more high-level radioactive waste than any other state because we have 11 operating reactors," he said. "But wishing for a facility that's flawed, like Yucca Mountain is, to work is a lot like wishing for a pony for Christmas."

The legislation is being opposed by dozens of environmental groups that have dubbed the plan "mobile Chernobyl." They have warned it would send spent fuel rods from nuclear reactors through 100 major cities in 44 states and 370 congressional districts.

The text of the bill is online at congress.gov.