Olympic Peninsula Experiment Could Shape NW Forestry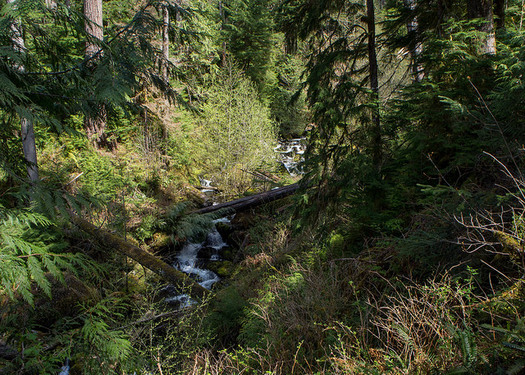 Timber and environmental interests have clashed in management of forests, including those in and around Olympic National Park. (ChelseaWa/Flickr)
May 21, 2018
FORKS, Wash. – A grand experiment on the Olympic Peninsula could shape the way the Northwest manages its forests.

The Washington State Department of Natural Resources and University of Washington scientists are working on a large-scale project to find out which practices benefit both the environment and local communities.

Bernard Bormann, director of UW's Olympic Natural Resources Center, says in the 1970s and '80s, people focused on timber production and left environmental issues to the wayside, leading to problems for the local ecology.

"As those became more apparent, then people shifted to look at those independently, and we had a hard time trying to figure out how to do both of them at the same time," he states.

Bormann says the experiment includes four approaches. An accelerated approach will allow for the most experimentation.

Bormann says one strategy includes planting more hardwood species such as alder, which support more insects, birds and fish and are also fast growing, so they can be harvested by timber companies more frequently than evergreens.

Ultimately, these experiments are about defining and then tracking sustainability of different management methods.

Bormann says tracking is key for avoiding the frequent clashes in forestry, in which one element of sustainability, such as economic or ecological value, is emphasized over another.

"Tracking and doing adaptive management, doing experiments like this is the best way we know how to track sustainability and to start imagining what future practices will look like, and trying them out so that we have enough information to make a good decision," he explains.

Bormann says researchers also have been working with Native American tribes in the area, who say beargrass has cultural importance to them.

Beargrass happens to be a valuable secondary forest product.

The study will be submitted for scientific review this summer.