Racial Disparities in Chronic Disease Persist in Arkansas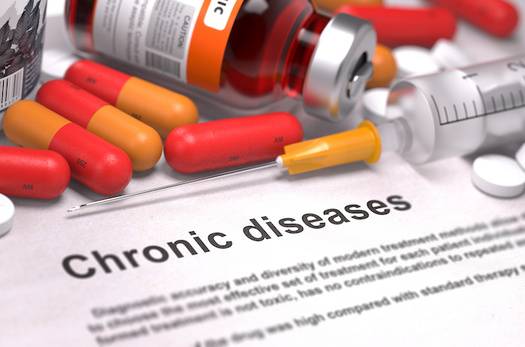 According to the CDC, chronic diseases cost the U.S. health-care system an estimated $214 billion per year and $138 billion in lost job productivity. (Adobe Stock)
March 25, 2021
LITTLE ROCK, Ark. -- Black and Brown Arkansans continue to have higher rates of chronic diseases such as diabetes, heart disease and hypertension, and health experts say that makes getting the COVID-19 vaccine even more urgent.

Nearly half of all residents have two or more risk factors for severe COVID illness.

But according to the Centers for Disease Control and Prevention, getting vaccinated can prevent severe disease and is safe for people with chronic conditions.

ShaRhonda Love, executive director of the Arkansas Minority Health Commission, said low-income individuals are more likely to have a chronic illness, and noted Delta residents have an overall higher risk of death and disease than people living in central Arkansas or the northwestern part of the state.

"But ultimately we are a small state and a rural state," Love remarked. "And while we may have seen some advancements, we still continue to rate very high when it comes to our disease rates."

It's estimated chronic disease treatment will cost Arkansas more than $400 billion in medical costs and lost employee productivity by 2030, according to the group Partnership to Fight Chronic Disease.

Research shows the onset of a chronic illness can restrict employment, increase medical expenses and, over time, shrink income by 18%.

Love pointed out where people live and work impacts their odds of becoming sick. Access to quality health care, clean water and air, and fresh food can help stave off medical issues.

She pointed to statewide efforts to increase access to preventive screenings, so people can catch problems early on.

"We also have our mobile health program," Love explained. "Where we drive into areas of need, partnering with our 116 partners in our 66 out of our 75 counties, to provide access to free preventive screenings to the people where we are."

She reminded Arkansans that exercising, not smoking, eating fruits and vegetables, lowering stress and getting enough sleep can help reduce the odds of developing a chronic condition.