Wealthy Coloradans Urge Congress to Raise Their Taxes
Friday, September 17, 2021
DENVER - Some 200 wealthy taxpayers and business owners, including 14 in Colorado, are asking Congress to raise their taxes.

An open letter delivered to lawmakers agrees with President Joe Biden's proposal to tap corporations and the wealthy to finance a $3.5 trillion "Build Back Better" infrastructure package.

Sandra Fluke, president of the nonprofit Voices for Progress, said she sees the legislation as an opportunity to reorder the nation's spending priorities.

"Child-care affordability, home- and community-based care, and paid leave, fighting climate change and protecting all of us from natural disasters - are good investments," she said, "investments that will help to rebuild our economy and to strengthen our democracy."

The letter also called on Congress to restore funding to the IRS, which lost one-third of its enforcement staff in recent years and has seen a 60% drop in the number of audits it performs. GOP leaders have vowed to vigorously defend Trump-era tax cuts, and some Democrats have warned that raising the corporate tax rate will make it harder for companies to compete globally.

Fluke said she believes the promises made ahead of the 2017 tax cuts were just a "bait-and-switch" tactic to justify a tax code that largely benefits corporations and the wealthy.

"Things like cutting that top marginal income-tax rate were supposed to improve our economy," she said, "and that didn't happen at all."

The letter asked Congress to reduce income inequality, by raising the tax rate for passive investment income for individuals who bring home more than $1 million a year, to the same rate as worker wages. Wealthy Americans also want Congress to make corporations pay more to address climate change.

"And we only have to look out of our window to see what's happening in terms of the severe weather being caused by climate change," she said. "So, we've got to make those investments, and not be giving away tax cuts to corporations that are actually lower than what they even asked for."


get more stories like this via email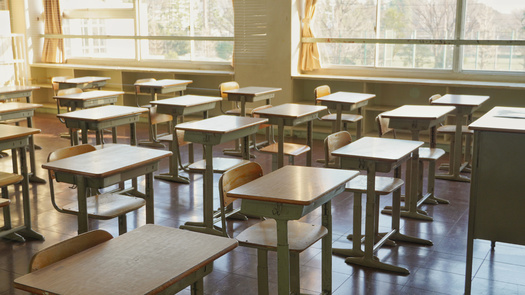 Social Issues
Research is emerging about the secondary trauma school staff members face after helping students during the pandemic. As summer moves forward…
Health and Wellness
A Florida judge plans to put a hold on the state's new, 15-week abortion ban, set to take effect today. He said it is unconstitutional and will issue …
Environment
The Environmental Protection Agency now has fewer tools to fight climate change, after the U.S. Supreme Court stripped the agency of its authority to …
Social Issues
Three projects in Idaho have been selected to receive grants from the AARP Community Challenge. Among them is the Anne Frank Human Rights Memorial in …
Environment
Montanans get a sense of what soil health is like on farms and ranches across the state with Northern Plains Resource Council's soil crawls. The …
Social Issues
A new tool aims to help older adults in Arkansas and beyond who receive Medicare track what happens at their doctor appointments. It also can help …
Social Issues
A campaign in Maine is gathering signatures to replace the state's investor-owned energy grid with a consumer-owned utility. Central Maine Power (…
Social Issues
Another important U.S. Supreme Court ruling this month has been overshadowed by the controversy about overturning abortion rights. Legal experts say …