OR Redistricting Maps Face Multiple Court Challenges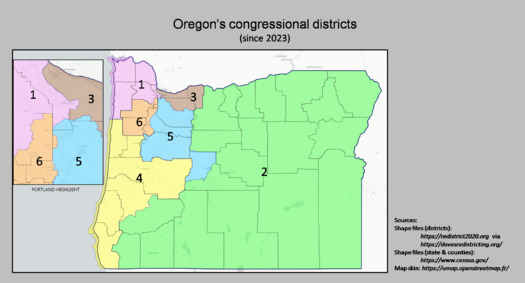 PORTLAND, Ore. - Oregon lawmakers may have finished redistricting, but legal challenges abound for the maps they've drawn, both at the congressional and state level.

At the congressional level, where Oregon added one seat for a total of six in the U.S. House, Republicans accuse the approved plan of being "a clear, egregious partisan gerrymander."

Norman Turrill, Action Committee governance coordinator with the League of Women Voters of Oregon, said the state's redistricting rules have a set of criteria, such as using geographic barriers and not dividing communities of common interest.

But he predicted it'll be tough to overturn maps based on these.

"The criteria only say that they have to be considered, except for equal population," said Turrill. "And the Supreme Court has previously said that it's enough that they have considered all the criteria, not necessarily followed any particular criteria."

A panel of judges has until November 24 to make a final decision in the case.

At the legislative level, Lane County residents have filed a lawsuit in the Oregon Supreme Court, with support from a Democratic legislator in the area. But Turrill said he believes that suit faces some of the same barriers to success as the congressional challenge.

Another lawsuit filed at the end of October challenges, in part, the fact that hearings on legislative maps focused only on plans submitted by Democratic and Republican lawmakers.

Turrill, who is also chair of the group People Not Politicians, supports a constitutional amendment that could change this.

Supporters are collecting signatures for an initiative to create a redistricting commission made up of citizens rather than legislators. Turrill said he believes citizens would do a better job.

"The voters actually lose when the Legislature gerrymanders the districts, because the districts tend to be uncompetitive," said Turrill. "And when they're uncompetitive, the voters can't change their representation and hold their elected officials accountable."

A handful of states have redistricting commissions made up of members who aren't politicians. In 2008, California voters approved a measure that created an independent commission comprised of 14 citizens.




get more stories like this via email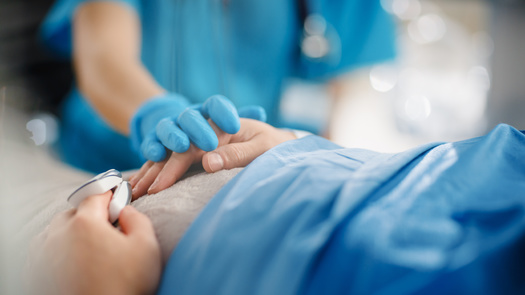 Social Issues
This fall, additional free classes will be offered in Minnesota for people thinking about a career as a certified nursing assistant. It follows an …
Health and Wellness
Legislation signed into law this month by Gov. Charlie Baker is expected to bring updates long overdue to mental-health services in Massachusetts…
Environment
The Maine Department of Transportation is "going green," with plans to install solar arrays on three state-owned properties in Augusta. The …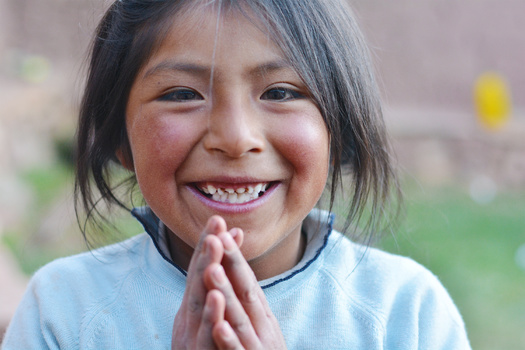 Social Issues
Organizers behind a new Indigenous school in western South Dakota hope they can give young Native American students a more optimal learning environmen…
Environment
Numerous community advocates are calling on the Metropolitan Transportation Authority to build a long-proposed subway station at 10th Avenue and 41st …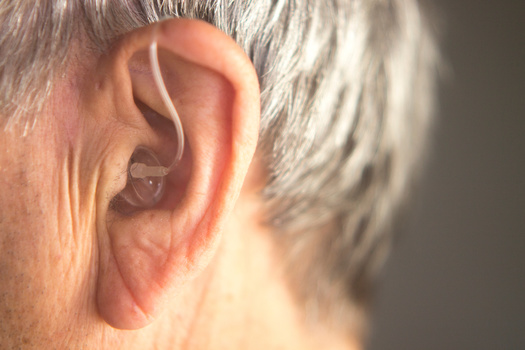 Social Issues
Relief may be on the way for many older Nevadans who need hearing aids but can't afford to pay $3,000 to $5,000 for a pair. The Food and Drug …
Social Issues
Workers in Michigan won major victories recently as a minimum-wage increase and employer paid sick time program were reinstated by court order…
Social Issues
Small-business owners and entrepreneurs in a handful of towns across the state have resources at their fingertips to help renovate and reuse historic …