Potential Savings for NH Seniors in Build Back Better Healthcare Reforms
Wednesday, November 24, 2021
CONCORD, N.H. -- The $1.7 trillion Build Back Better Act heads to the U.S. Senate after passing the House last week.

The bill attempts to lower medication costs, which backers say is a critical move for New Hampshire's aging population. It would allow Medicare to negotiate prescription drug prices for the first time. This includes common prescriptions obtained through Medicare 'Part D' and even some through 'Part B.'

Margarida Jorge, executive director of Health Care for America Now, said regulating medication prices is a win for many.

"Whether you are somebody between the ages of 45 and 65, whether you are 65, because at this point, the industry has gotten so egregious about raising prices, that it really is starting to have systemwide impact, regardless of what kind of insurance you have," Jorge asserted.

Through Build Back Better, Medicare would be required to negotiate prices of up to 10 drugs per year starting in 2023, with those prices taking effect in 2025. It's estimated just over one in four Granite Staters (26.3%) will be age 60 or older by 2030, according to U.S. Census data.

The legislation would also create tax penalties for companies increasing drug prices faster than the rate of inflation. Jorge sees the changes as important, as medical research evolves and the number of Americans who need prescriptions grows.

"I just think it's an incredibly well-timed reform and that we'll have a lot of opportunity to build on it," Jorge contended. "Because we see the demand for new medicines just rising. In America today, half of people over 18 are taking at least one prescription, so this really is becoming a pretty universal problem."

Build Back Better would also close the Medicare coverage gap, allowing 19,000 more New Hampshire residents to get health insurance. Majority Leader Chuck Schumer, D-N.Y., has said he wants the Senate to pass the legislation by Christmas.


get more stories like this via email

Social Issues
2022 was a banner year for women elected as governor. Nearly one-third of America's governors will be women next year, which is a record. Iowa …
Environment
Residential water rates in Michigan are soaring, with an estimated one out of ten households without access to or unable to afford clean water…
Environment
Fracking is a very water-intensive industry, and a new study dives into the impact of unconventional oil and gas drilling on aquatic ecosystems in …
Social Issues
A Bellingham man who supports people with dementia has received one of the most prestigious awards for volunteerism in Washington state. The …
Social Issues
Native American tribal communities and conservation groups got a big win Wednesday as President Joe Biden announced he intends to create a new nationa…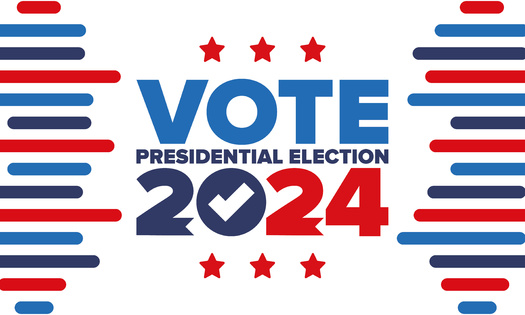 Social Issues
A decision could come today on Nevada's bid to become the first state in the nation to hold a Democratic primary in 2024. The Democratic National …
Environment
Snow is on the ground in much of Minnesota, but the state is coming off another warm season with notable drought conditions. Those who monitor …
Environment
By Ray Levy Uyeda for Yes! Magazine.Broadcast version by Mike Moen for Greater Dakota News Service reporting for the Solutions Journalism Network-…