Advocates: SD's Redistricting Needs to Catch Up with Diversity
Monday, December 13, 2021
SIOUX FALLS, S.D. - When South Dakota voters head to the polls next year, they'll decide on candidates hoping to serve newly drawn legislative districts. Advocates for people of color in the state say, despite a little progress, the process needs improvements.

South Dakota lawmakers finished redistricting last month, with Republicans leading the effort because of their legislative majorities. Democrats say the new lines will create more competitive races, but they've raised concerns about gerrymandering.

Taneeza Islam, executive director of the group South Dakota Voices for Peace, said cities like Sioux Falls are becoming more diverse - but the Legislature is more than 90% white.

"And so, it becomes even more important to understand the impact of representation in not only state government," said Islam, "but also local government, which was going through a redistricting process as well."

Her group was founded about four years ago to advocate for immigrant, refugee and Muslim communities.

In Rapid City, tribal advocates secured a redistricting win, getting much of the Native American population into a single district. Prior to the vote, there was GOP infighting over whether to stick with maps that favored the party.

Islam said that's why the state needs to take politics out of the process in future redistricting. And for areas that are seeing more diversity, she said government outreach needs to be more accommodating.

"All of our public meetings are in English," said Islam. "All of the marketing for these public meetings are in English. So, that really, you know, excludes multilingual communities."

Islam's group was part of a coalition that circulated petitions to get independent redistricting on next year's ballot. The effort may have failed, but she said it brought new attention to the issue.

Moderate Republicans say the approved maps meet standards under the Voting Rights Act, which make them less likely to face legal challenges.




get more stories like this via email

Social Issues
This July 4th marks nearly 250 years since the United States declared its independence, setting the country on a path to establishing its democracy…
Social Issues
Research is emerging about the secondary trauma school staff members face after helping students during the pandemic. As summer moves forward…
Health and Wellness
A Florida judge plans to put a hold on the state's new, 15-week abortion ban, set to take effect today. He said it is unconstitutional and will issue …
Environment
The Environmental Protection Agency now has fewer tools to fight climate change, after the U.S. Supreme Court stripped the agency of its authority to …
Social Issues
Three projects in Idaho have been selected to receive grants from the AARP Community Challenge. Among them is the Anne Frank Human Rights Memorial in …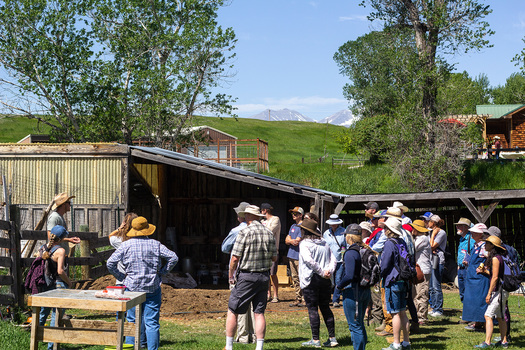 Environment
Montanans get a sense of what soil health is like on farms and ranches across the state with Northern Plains Resource Council's soil crawls. The …
Social Issues
A new tool aims to help older adults in Arkansas and beyond who receive Medicare track what happens at their doctor appointments. It also can help …
Social Issues
A campaign in Maine is gathering signatures to replace the state's investor-owned energy grid with a consumer-owned utility. Central Maine Power (…