Family Visits for People in Jail Seen as Key to Success
Monday, December 27, 2021
As holiday celebrations continue, groups that study issues in prisons say families with a loved one who's incarcerated should make attempts to connect with them. They say even with long-standing barriers, the visits have lasting impact.

The Prison Policy Initiative says 50 years of research has found that people held in state prisons who receive in-person visits are less likely to be reincarcerated after their release.

The Initiative's Communications Strategist Wanda Bertram said in recent years, prison and jail systems have added a variety of barriers making it tougher to connect in person, by phone or by mail. But she said that shouldn't deter families.

"We want higher rates of success when people leave prison and they're re-entering society," said Bertram. "You know, we want people who are mentally well."

And researchers have found a connection between visitation and a person's tendency to obey rules inside a correctional facility.

The initiative says South Dakota ranks in the middle among states for the highest cost of a 15 minute call from a jail, but it's still above the $10 mark.

As for better outcomes, Bertram said it goes beyond reducing recidivism - the benefits can be seen in a variety of ways.

"People who are frequently in touch with family have better mental health outcomes," said Bertram. "It actually impacts their physical health, it impacts their improvement in school and educational programs."

As the nation sees another COVID surge, Bertram said she worries administrators around the country will go to greater lengths to block visits.

South Dakota resumed public visits at state facilities earlier this year, but Bertram said she worries about the potential for a patchwork of restrictions at local jails.



get more stories like this via email

Social Issues
This July 4th marks nearly 250 years since the United States declared its independence, setting the country on a path to establishing its democracy…
Social Issues
It's July 4th, a celebration of the United States' independence. It's also an opportunity to take a look at the state of the country's democracy…
Social Issues
July 4th celebrates the founding of the United States' democracy - and some say it's time to recommit to defending that democracy. In the wake of …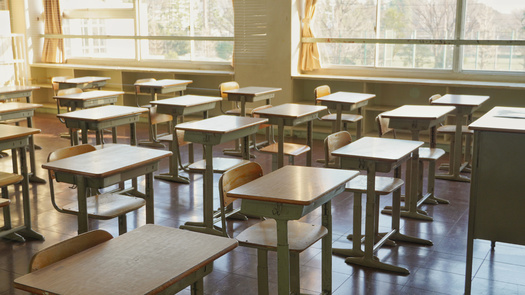 Social Issues
Research is emerging about the secondary trauma school staff members face after helping students during the pandemic. As summer moves forward…
Health and Wellness
A Florida judge plans to put a hold on the state's new, 15-week abortion ban, set to take effect today. He said it is unconstitutional and will issue …
Environment
The Environmental Protection Agency now has fewer tools to fight climate change, after the U.S. Supreme Court stripped the agency of its authority to …
Social Issues
Three projects in Idaho have been selected to receive grants from the AARP Community Challenge. Among them is the Anne Frank Human Rights Memorial in …
Environment
Montanans get a sense of what soil health is like on farms and ranches across the state with Northern Plains Resource Council's soil crawls. The …