Chicago Teachers Union Urges City to Take Safety Requests Seriously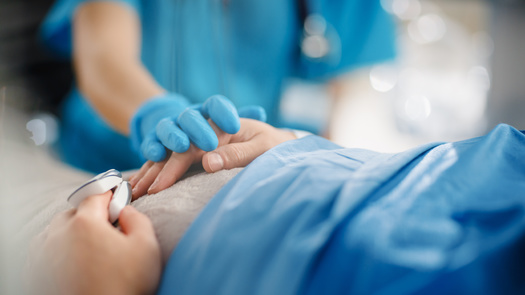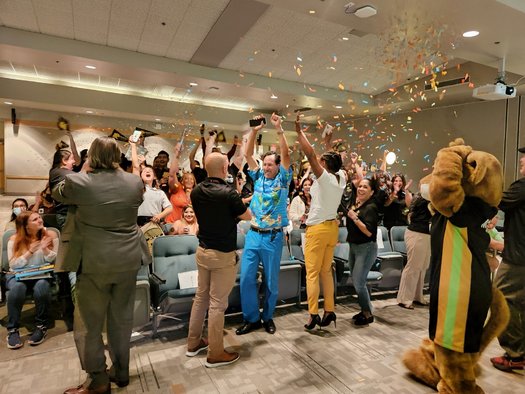 Tuesday, January 11, 2022
The Chicago Teachers Union held a day of action yesterday, outdoors and in their cars, in an effort to safely push back against returning immediately to in-person classes, with the surge of the Omicron variant hitting the area hard.

Teachers in the union have proposed a return to online learning until Jan. 18, to avoid a major outbreak. Mayor Lori Lightfoot has so far opposed returning even short-term to online learning, saying it's safer for kids to be in-person in school for social, emotional and developmental reasons.

Jesse Sharkey, president of the Chicago Teachers Union, said the educators want that, too.

"We've been in schools during a pandemic trying to educate children, and that's where we want to be again," Sharkey asserted. "But we're asking for some basic commonsense safety measures."

The union is asking for more support from the city for testing and personal protective equipment, and they say there should be procedures in place for outbreaks in schools. Monday marked the fourth day of cancelled school.

Chicago currently has an opt-in testing programs for public school students. But the union said not enough people opt in, and it would be better to have an opt-out program.

Sharkey contended when it comes to controlling outbreaks in schools, if too many educators, staff or students are out due to COVID, it is worth temporarily returning to remote learning.

"If you say school's all good and half the students don't show up, you're not doing any learning for half the students," Sharkey argued.

He pointed out if 25% of staff, 30% of elementary school students or 25% of high school students are absent due to COVID, it should be a signal for individual schools to go online, and allow cases to slow.


get more stories like this via email

Health and Wellness
Legislation signed into law this month by Gov. Charlie Baker is expected to bring updates long overdue to mental-health services in Massachusetts…
Environment
The Maine Department of Transportation is "going green," with plans to install solar arrays on three state-owned properties in Augusta. The …
Social Issues
Organizers behind a new Indigenous school in western South Dakota hope they can give young Native American students a more optimal learning environmen…
Environment
Numerous community advocates are calling on the Metropolitan Transportation Authority to build a long-proposed subway station at 10th Avenue and 41st …
Social Issues
Relief may be on the way for many older Nevadans who need hearing aids but can't afford to pay $3,000 to $5,000 for a pair. The Food and Drug …
Social Issues
Workers in Michigan won major victories recently as a minimum-wage increase and employer paid sick time program were reinstated by court order…
Social Issues
Small-business owners and entrepreneurs in a handful of towns across the state have resources at their fingertips to help renovate and reuse historic …
Health and Wellness
Your first heartbreak, accident, loss of a loved-one or being chased by a dog - these and so many other incidents can be lasting traumatic …