Ohio Volunteers Strive for Unity through Service
Ohioans from all over the state will answer Martin Luther King, Junior's call to action today.

MLK Day is the only federal holiday designated as a National Day of Service. Sarah Short is the volunteer engagement program officer at ServeOhio, the state commission on service and volunteerism.

She said all Americans are encouraged to honor the legacy of the late civil rights leader through service to one another, and to their communities.

"He spoke a lot on the 'Beloved Community,'" said Short. "And I think that serving on MLK Day really shows that you're committed to service to help really unify everyone, despite different backgrounds and experiences."

ServeOhio awarded grants ranging from $750 to $1,500 to nine service projects underway today.

Throughout Ohio, thousands of people are taking part in volunteer events organized by their schools, churches and other organizations as well.

People interested in giving back to their communities can find opportunities throughout the year online at 'serve.ohio.gov.'

About 300 volunteers will be involved ServeOhio's grant projects, which include community garden renovations, food distribution, and assembling safety kits for homes. At OneEighty in Wooster, a domestic abuse treatment center, Short said they're putting together self-care bags.

"They're also going to be presenting to their volunteers on resources that they can share with people in their lives," said Short. "So that more people know that if they are victims of domestic violence and sexual assault, they are able to get those resources and it's not so much of a sadly kept secret."

She noted every project includes a component to help promote Dr. King's message of peace, unity and service.

This story was produced in association with Media in the Public Interest and funded in part by the George Gund Foundation.



get more stories like this via email

Environment
The California State Assembly is expected to vote this week on a bill that would phase out some of the plastics used in online shipping because they …
Health and Wellness
The National Institutes of Health has begun a nationwide research project to better understand how to prevent and treat what's become known as "long" …
Health and Wellness
As Kentucky students head into the unofficial start of summer this weekend, children's advocates are urging families to prioritize physical activity…
Social Issues
President Joe Biden is using today's second anniversary of George Floyd's murder to sign executive orders on police reform. From criminal justice to …
Health and Wellness
From inflation to climate change, Wisconsin farmers face numerous sources of stress that can't help but affect their health. And one program is …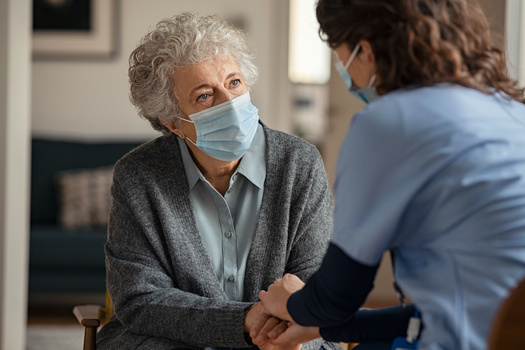 Health and Wellness
As the pandemic began, the federal government waived certain certification requirements for nurse aides to help with health-care worker shortages…
Health and Wellness
May marks both Mental Health Awareness Month and Military Appreciation Month. In Pennsylvania, officials want to ensure that veterans know mental-…
Environment
By Bryce Oates for The Daily Yonder. Broadcast version by Chance Dorland for North Carolina News Service, reporting for The Daily Yonder-Public News …