Business Community Warns of Fallout from Voting-Access Roadblocks
More than 200 business owners are calling on others to support federal reforms to strengthen election laws, after U.S. Senate Democrats were unable to change filibuster rules in order to pass sweeping voting-access legislation.

Luke Gran, CEO of Prudenterra, a land restoration company in central Iowa, said with Iowa taking steps last year to enact a host of voting restrictions, he worries about his clients and staff not having ample opportunities to cast a ballot. For his business to survive, Gran argued voters need access to the ballot box to demand things like incentives for restoration projects benefitting the state.

"The public can benefit immediately with better habitat quality, better water quality, and you know, more resilient natural areas for recreation and other enjoyment," Gran outlined.

The bill defeated in the Senate would have established minimum federal voting standards. It was a
response to dozens of bills passed in GOP-controlled states, including Iowa, which Democrats contended were designed to make it harder to vote.

Some Senate Republicans are now discussing launching a bipartisan effort to pass a smaller bill focused on safeguarding election results and protecting elected officials from harassment.

Thomas Oppel, executive vice president of the American Sustainable Business Network, said measures restricting access to the ballot can lead to an autocratic government favoring special interests and limiting entrepreneurship.

"If people don't have confidence in their government, you're going to end up with 'crony capitalism,'" Oppel asserted. "Where it's not about your ability to deliver a quality product or deliver a better price. It's about who you know, what connections you have, and how much corruption and graft you're willing to put up with."

In states where voting restrictions have been added, supporters cited the need to restore faith in the election system. They often pointed to false claims about the 2020 presidential election being stolen, despite those claims being widely rejected by election authorities and the courts.

Support for this reporting was provided by The Carnegie Corporation of New York.


get more stories like this via email

Social Issues
This July 4th marks nearly 250 years since the United States declared its independence, setting the country on a path to establishing its democracy…
Social Issues
Research is emerging about the secondary trauma school staff members face after helping students during the pandemic. As summer moves forward…
Health and Wellness
A Florida judge plans to put a hold on the state's new, 15-week abortion ban, set to take effect today. He said it is unconstitutional and will issue …
Environment
The Environmental Protection Agency now has fewer tools to fight climate change, after the U.S. Supreme Court stripped the agency of its authority to …
Social Issues
Three projects in Idaho have been selected to receive grants from the AARP Community Challenge. Among them is the Anne Frank Human Rights Memorial in …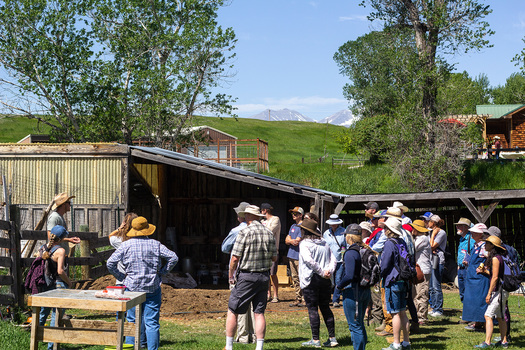 Environment
Montanans get a sense of what soil health is like on farms and ranches across the state with Northern Plains Resource Council's soil crawls. The …
Social Issues
A new tool aims to help older adults in Arkansas and beyond who receive Medicare track what happens at their doctor appointments. It also can help …
Social Issues
A campaign in Maine is gathering signatures to replace the state's investor-owned energy grid with a consumer-owned utility. Central Maine Power (…