BIPOC Voices: Good and Bad in New MN Political Maps
Wednesday, February 16, 2022
After a lengthy process, Minnesota has new maps for congressional and legislative districts. A coalition had pushed for maps that better reflect the state's growing diversity, and has a mixed review of the changes.

A special court panel unveiled the maps Tuesday, after the divided Minnesota Legislature couldn't agree on its own plan before this week's deadline.

Kathay Feng, national director of redistricting for the nonpartisan group Common Cause, said they recognize the court had limitations in drawing drastically different lines - but did come close to meeting proposed benchmarks for majority BIPOC and opportunity districts.

"Looking at that, at the congressional, at the Senate and the House level," she said, "we saw a lot of districts that were created that really did have an opportunity for these new communities of color to have a seat at the table."

However, she said some communities still are split up, pointing to large Black and immigrant populations in the Twin Cities' northwest suburbs. The coalition also wanted all Native American reservations in northern Minnesota to be included in the same congressional district. The court did expand the 8th District to encompass those main areas, but some tribal members on the outskirts still are left out.

Feng said a restrained approach in a hurried process is the result of letting lawmakers start redistricting, only to eventually go with maps drawn by the courts. She said she feels there's a better way.

"It starts with the people of Minnesota talking to an independent redistricting commission," she said, "and then ultimately having the courts review those maps."

In past cycles, courts often have had to take charge of Minnesota's redistricting process because of legislative gridlock. For now, Feng said she feels these new maps will provide opportunities for legislative candidates who would be more responsive to communities of color. To use those opportunities, she said, will require strength in organizing.


get more stories like this via email

Social Issues
This July 4th marks nearly 250 years since the United States declared its independence, setting the country on a path to establishing its democracy…
Social Issues
Research is emerging about the secondary trauma school staff members face after helping students during the pandemic. As summer moves forward…
Health and Wellness
A Florida judge plans to put a hold on the state's new, 15-week abortion ban, set to take effect today. He said it is unconstitutional and will issue …
Environment
The Environmental Protection Agency now has fewer tools to fight climate change, after the U.S. Supreme Court stripped the agency of its authority to …
Social Issues
Three projects in Idaho have been selected to receive grants from the AARP Community Challenge. Among them is the Anne Frank Human Rights Memorial in …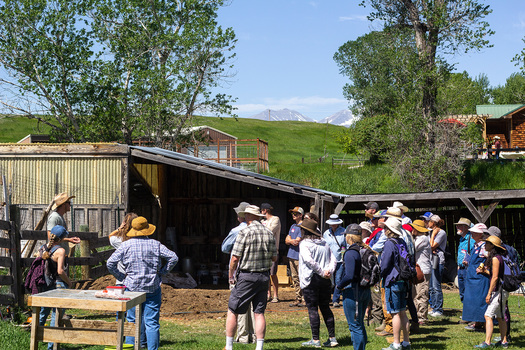 Environment
Montanans get a sense of what soil health is like on farms and ranches across the state with Northern Plains Resource Council's soil crawls. The …
Social Issues
A new tool aims to help older adults in Arkansas and beyond who receive Medicare track what happens at their doctor appointments. It also can help …
Social Issues
A campaign in Maine is gathering signatures to replace the state's investor-owned energy grid with a consumer-owned utility. Central Maine Power (…