Along with Prices, Hunger Rises in Texas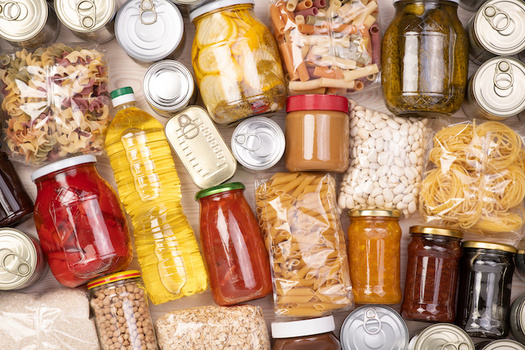 Prices for food, gas and housing are all higher in Texas this year than last. And for local food banks, that means the need for their services is also on the increase.

At the Central Texas Food Bank in Austin, they're already distributing 25% more food than before the pandemic.

As groceries and gas have become more expensive this year, Paul Gaither - marketing and communications director with the food bank - said that number is holding steady.

In its last fiscal year, the Central Texas Food Bank distributed more than 64 million pounds of food.

"Before the pandemic, we were spending every month about $100,000 to purchase food to supplement donated food that we would get," said Gaither. "During the pandemic, that went up to about a million dollars a month - 10 times more every month. And we're not seeing that ease off."

With the recent weather disasters, the food bank expects to see additional need. For now, Gaither says they'll stock mobile pantries with extra food.

According to the nonprofit Feeding Texas, nearly four million Texans are food-insecure, meaning they don't always have enough food to stay healthy.

In addition to higher grocery prices, gas prices are up 83%, making it a challenge for diesel trucks to deliver food.

Gaither noted supermarkets that typically are big food contributors have had to slow their donations, to prevent shortages and keep up with demands in their own stores. For individuals, he said donating money is more cost-effective than donating food items.

"We started really emphasizing monetary donations as opposed to food drives," said Gaither. "Because of our economies of scale and our efficiencies, we can turn every dollar donated into 4 meals."

The next challenge for food banks is to prepare for summer feeding programs, to help low-income kids get healthy meals when they're out of school. Gaither predicted that need also will increase.

He added the face of hunger isn't what people might expect.

"Ninety-three percent of the people that we serve are not homeless," said Gaither. "They are working poor who may be holding down one, two, three, four jobs and still having a hard time making ends meet, and need some help."

Texas is one of nine states with a higher rate of food insecurity than the national average.




get more stories like this via email

Social Issues
This July 4th marks nearly 250 years since the United States declared its independence, setting the country on a path to establishing its democracy…
Social Issues
It's July 4th, a celebration of the United States' independence. It's also an opportunity to take a look at the state of the country's democracy…
Social Issues
July 4th celebrates the founding of the United States' democracy - and some say it's time to recommit to defending that democracy. In the wake of …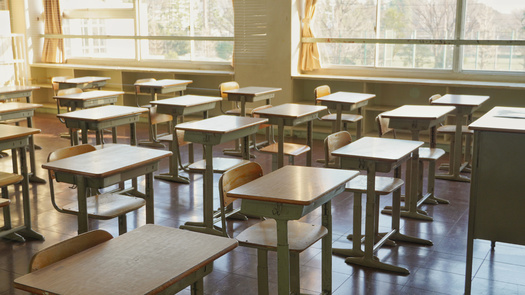 Social Issues
Research is emerging about the secondary trauma school staff members face after helping students during the pandemic. As summer moves forward…
Health and Wellness
A Florida judge plans to put a hold on the state's new, 15-week abortion ban, set to take effect today. He said it is unconstitutional and will issue …
Environment
The Environmental Protection Agency now has fewer tools to fight climate change, after the U.S. Supreme Court stripped the agency of its authority to …
Social Issues
Three projects in Idaho have been selected to receive grants from the AARP Community Challenge. Among them is the Anne Frank Human Rights Memorial in …
Environment
Montanans get a sense of what soil health is like on farms and ranches across the state with Northern Plains Resource Council's soil crawls. The …