More Money for Food Pantries at NM Colleges, Universities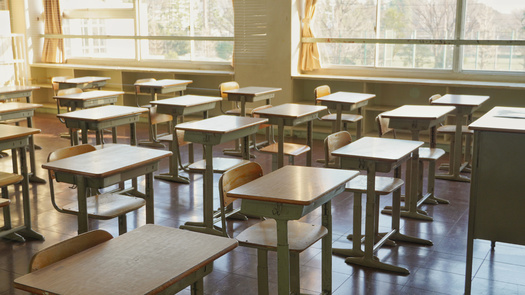 More than half of Native American students at the University of New Mexico face food insecurity, with Hispanics second-most affected, at 35%.

The rising costs of tuition, student fees, housing and transportation have made food insecurity on campus a nationwide problem, with more colleges and universities opening food pantries and also referring students to other social services.

Sarita Cargas, associate professor of human rights at the University of New Mexico (UNM), said there are about 750 food pantries on college campuses, but not enough data to know how well they're working.

"Our focus groups have told us the problems they find with the food pantry," Cargas reported. "A huge one is stigma. Culturally appropriate foods, fresh foods ... lack of fresh foods can be a problem in a pantry."

Cargas led a survey, which found nearly one in four UNM students described themselves as food insecure. Since it was released, the New Mexico Higher Education Department has approved $20,000 grants to each of five higher education institutions to establish student food pantries.

In addition to ethnic disparities in student hunger, Cargas said UNM research found 48% of gay and lesbian students were unsure where their next meal was coming from, and slightly more women than men face the concern. She noted a direct correlation between graduating from college and food insecurity, and worries not enough questions are being asked.

"What are the causes of Native American student hunger versus LGBTQ+ student hunger, versus international student hunger, and therefore, what are the needs? What are the solutions?" Cargas remarked. "I mean, the pantry is just a band-aid."

Cargas would like to see colleges offer grocery gift certificates and make dining-hall meals more accessible, to reduce what the U.S. Department of Agriculture defines as "low" or "very low" food security.

"Low food security just means you don't have access to as good of calories, as nutritious," Cargas explained. "You might not go hungry, but you might be eating junk. Very low food security means you have instances of unrelieved hunger."


get more stories like this via email

Social Issues
This July 4th marks nearly 250 years since the United States declared its independence, setting the country on a path to establishing its democracy…
Social Issues
It's July 4th, a celebration of the United States' independence. It's also an opportunity to take a look at the state of the country's democracy…
Social Issues
July 4th celebrates the founding of the United States' democracy - and some say it's time to recommit to defending that democracy. In the wake of …
Health and Wellness
A Florida judge plans to put a hold on the state's new, 15-week abortion ban, set to take effect today. He said it is unconstitutional and will issue …
Environment
The Environmental Protection Agency now has fewer tools to fight climate change, after the U.S. Supreme Court stripped the agency of its authority to …
Social Issues
Three projects in Idaho have been selected to receive grants from the AARP Community Challenge. Among them is the Anne Frank Human Rights Memorial in …
Environment
Montanans get a sense of what soil health is like on farms and ranches across the state with Northern Plains Resource Council's soil crawls. The …
Social Issues
A new tool aims to help older adults in Arkansas and beyond who receive Medicare track what happens at their doctor appointments. It also can help …