Southwest Gas Seeks Rate Hike for AZ Customers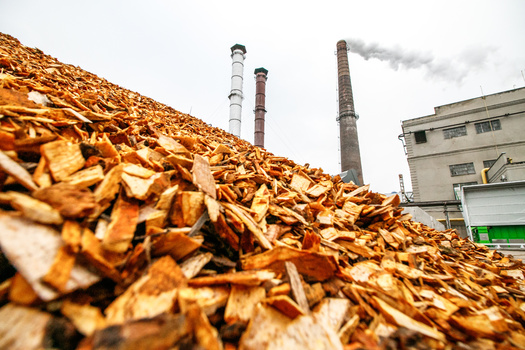 Thursday, January 5, 2023
Southwest Gas customers could pay higher utility bills if the Arizona Corporation Commission gives the green light to the utility's proposed rate hike Jan. 10.

If approved, customer bills would increase by almost $3 per month, to an average of almost $48, according to the utility. The 7.6% rate hike follows an almost 9.7% hike in 2020.

David Jenkins, president of Conservatives for Responsible Stewardship, said if the increase is approved, it could translate not only to higher gas bills but higher electric bills, as gas-fired plants help produce the state's energy.

"It's very tone-deaf for the industry -- at a time when the actual fuel prices have been fluctuating and have been very high this past year -- to ask for these kinds of big rate increases on the service side of their business," Jenkins argued.

In a statement, Southwest Gas said its proposal reflects "the costs to provide safe and reliable service to a growing Arizona," as well as recovering investments it's made in infrastructure. Jenkins sees it as helping the utility recover business costs, for which he believes customers should not have to foot the bill.

Jenkins noted because Southwest Gas is a monopoly and provides an essential service, Arizonans have no other option but to pay if the hike is approved. He understands the utility can charge to deliver service, but his group does not support customers paying for things which do not directly involve them.

Jenkins called the commission's decision "crucial," and said all eyes will be on incoming commissioners Kevin Thompson and Nick Meyers, who campaigned on being ratepayer advocates.

"How can you claim to be a 'ratepayer advocate' with a straight face and support a company being able to do this to its existing customers?" Jenkins asked. "That's not ratepayer advocacy, that's the swamp."

Jenkins believes Arizona should work to be less dependent on natural gas and aim to tap into other energy sources, like nuclear and solar, which he added would provide the state more immunity from fluctuating overseas markets.


get more stories like this via email

Social Issues
Voting rights advocates in Massachusetts are applauding Governor Maura Healey's budgetary backing of new policies stemming from last year's passage of…
Environment
Climate-change groups are calling attention to the environmental destruction linked to the wood pellet industry - even as California is considering a …
Social Issues
Many Nebraskans know how crucial a family caregiver is to one of their family members. Now AARP research has put a dollar value on that unpaid care - …
Social Issues
South Dakota is home to one of the nation's largest American Indian reservations, and the area is part of a movement among tribal nations to take …
Health and Wellness
As the cost of food, medicine and rent continues to climb, new data shows the benefits miners receive are now 40% less than what they received in 1969…
Environment
With the cost of farmland up by more than 8% percent in North Carolina, the state's Black farmers are struggling to purchase additional acreage or …
Environment
By Zachary Shepherd and Kelsey Paulus for Kent State News Lab.Broadcast version by Nadia Ramlagan reporting for the Kent State-Ohio News Connection Co…
Social Issues
Republican-sponsored bills and amendments in the Legislature would eliminate the Tennessee Commission on Children and Youth. More than 1.5-million …