Report: NC's 'Raise the Age' Law Led to Fewer Youths Charged as Adults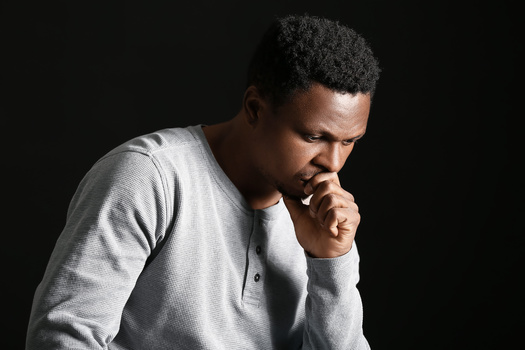 RALEIGH, N.C. -- In 2019, North Carolina stopped charging most 16- and 17-year-olds as adults, and a new report looks at the law's effects on the state's juvenile-justice system.

The state reported there was only a 38% increase in the number of youths referred to juvenile detention, about half of what was predicted, after raising the age a person can be charged as an adult to 18.

Tarrah Callahan, executive director of Raleigh-based Conservatives for Criminal Justice Reform, pointed to the numerous societal benefits of not charging kids as adults.

"Enabling this population to start out their lives as 18-year-olds without an adult criminal record hanging around their necks, to the fact that the majority of the kids in this system are coming in with a mental-health diagnosis and really ought to be treated accordingly," Callahan outlined.

Because the first full year of Raising the Age in North Carolina happened during the COVID-19 pandemic, the report found the number of juvenile court cases dipped dramatically and reduced the state's overall youth detention population.

Callahan pointed out both sides of the political aisle tout public safety as a priority, but haven't digested the volume of data on the efficacy of juvenile-detention policies.

"When we can show that tough-on-crime, 'lock em' up and throw away the key' policies, particularly for children, are not effective, then it really suggests that we need to contemplate a much more holistic approach," Callahan urged.

Marcy Mistrett, senior fellow at The Sentencing Project and the report's author, explained some states' Raise the Age reforms haven't addressed other pathways into adult court, such as judicial transfer or automatic transfer, laws that allow youths to be charged as adults for more serious offenses regardless of their age, and are disproportionately applied to Black and brown youths.

"We have pathways that allow very young children, and in some states, that's under the age of ten, that still can be treated as adults," Mistrett pointed out. "Those are for more serious crimes, generally speaking, but that should not be allowed. The United States is an outlier in that."

She added mounting evidence suggests states should work to close expensive and largely ineffective detention centers and redirect resources toward a continuum of community care that allows the vast majority of youths to remain in their communities with strong supports.


get more stories like this via email

Social Issues
BALTIMORE, Md. -- Maryland civil rights groups are proposing a lawsuit against Baltimore County if it adopts its current redistricting plan, claiming …
Social Issues
LINCOLN, Neb. -- Nearly seven in ten Americans say billionaires are not paying their fair share in taxes, according to a new survey. Among likely …
Social Issues
BISMARCK, N.D. -- Over the coming weeks, North Dakotans will be clicking the "purchase" button as they order holiday gifts online, and fraud experts …
Social Issues
MINNEAPOLIS -- Several regional labor groups rallied in Minneapolis on Wednesday, demanding state leaders take action to reflect the sacrifices made …
Environment
GREENE, Iowa -- The proposed Build Back Better bill is getting attention for a host of funding possibilities, including one area flying under the …
Social Issues
MADISON, Wis. -- In a four-three decision this week, the Wisconsin Supreme Court backed a "least-change" approach to redistricting in the state…
Social Issues
OXFORD TOWNSHIP, Mich. -- Michiganders are mourning the loss of four students after this week's school shooting at Oxford High School, and advocates …
Social Issues
WALNUT CREEK, Calif. -- Labor protests and strikes are on the upswing this fall, compared with 2020 when everyone hunkered as the pandemic closed …