Suni Lee's Olympic Triumph a Boost for MN Hmong Community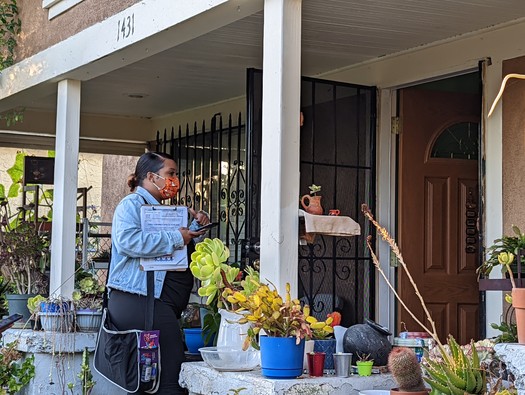 ST. PAUL, Minn. - Over the weekend, local celebrations were held in honor of Minnesota's Suni Lee, who brought home a trio of gymnastics medals from the Olympic Games in Tokyo. Hmong leaders also see her accomplishments as a major cultural victory.

The City of St. Paul is bursting with pride after one of its own made history at the Summer Games.

The 18 year-old Lee became the first Asian American woman to win gold in the Olympics' all-around competition. She captured silver and bronze medals as well.

Bo Thao-Urabe, executive director of the Coalition of Asian-American Leaders - who, like Lee, is of Hmong descent - said this is a "big deal" for their people.

"We often talk about our Hmong community," said Thao-Urabe. "And I feel like it's often about tragedies or about needs, but this moment is really a moment of celebration."

She said despite their contributions, Hmong people can feel invisible - and oftentimes are lumped in with other Asian origin groups in America.

Lee's triumph comes at a time of growing anti-Asian American violence, as well as hardships from the pandemic. Minnesota is home to the second-largest Hmong population in the U.S.

Because Lee has expressed proud feelings about her heritage, local leaders say other Hmong children might feel they can achieve individual success. State Rep. Kaohly Vang Her - DFL-St. Paul - has two daughters, whom she said can now feel "seen," like all other Hmong residents in the area.

"For us, to say like a Hmong woman stood on a stage," said Her, "an Asian American woman stood on a stage and said, 'We are not invisible, and we are here, and you will see us.' That was really powerful. "

Lee's family has also captured the spotlight given the strong support she has received from her father, who is paralyzed.

The local leaders say her father's recognition is vital, but Lee's mother also should receive attention for her contributions.

They hope Lee's success elevates women and girls in what has been described as a Hmong culture that favors males.




get more stories like this via email

Social Issues
A Nevada democracy watchdog group said social media, blogs, websites and hyperpartisan news organizations are all working overtime to spread …
Social Issues
Education officials in Ohio want state leaders to invest in free school meals for all students. Pandemic-era federal waivers enabling schools to …
Environment
Agriculture researchers say if the U.S. wants more farmers to adopt climate-friendly practices, they will need to be offered some proven incentives…
Environment
As the fall harvest season takes shape in South Dakota, an agricultural specialist said there are many ways motorists and farmers can avoid crashes …
Social Issues
Massachusetts residents are being asked to step up, just as they did five years ago, to help their fellow Americans in Puerto Rico. The …
Social Issues
It's been more than 50 years since the White House held a gathering about the effects of hunger across the nation. In 1969, the White House held its …
Social Issues
By Caleigh Wells for KCRW.Broadcast version by Suzanne Potter for California News Service reporting for the KCRW-Public News Service Collaboration Wh…
Social Issues
As the midterm elections approach, there are concerns about whether Latino voters will turn out as much as they have in past elections. In New York…