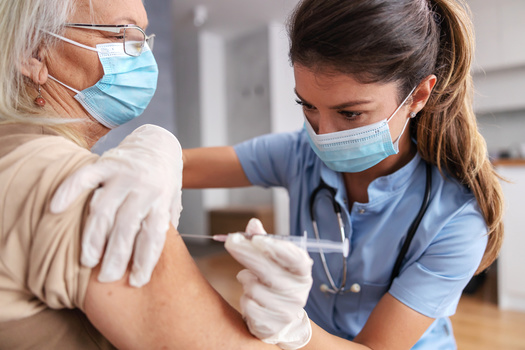 Thursday, August 19, 2021
COLUMBUS, Ohio -- Ohio's homebound residents interested in receiving the COVID-19 vaccine have a new option, which can come right to their door.

Columbus-based health-care company OFFOR Health has teamed up with the Ohio Department of Health as part of the state's Regional Rapid Response Assistance Program, which identifies Ohioans in need of health care who cannot easily leave their home.

Jamie Wilson, director of clinical operations for OFFOR Health, said with statewide collaboration, they are able to reach a larger swath of homebound residents who lack transportation or have comorbidities.

"For us, the benefit is we can go anywhere to any patient," Wilson explained. "It doesn't need to be a patient that's tied to a ZIP code or a health system, or a home health nursing agency, and so I think that is the benefit, the flexibility, the customization of our program."

Now in its third week, OFFOR health-care workers are traveling twice a week throughout the state and reaching five to 10 patients per day. They have capabilities to provide the Johnson & Johnson, Moderna or Pfizer vaccines.

Wilson pointed out some of their biggest challenges are reaching people in areas with low vaccinations. And as the Delta variant continues to surge, reaching people who are hesitant about the COVID vaccine is critical to keeping hospitalizations down.

Wilson noted for some in rural areas, a lack of transportation held some patients back. But for those who were wary of the vaccine, Wilson observed a personalized approach by the homebound program can sometimes help convince people to get the shot.

"Being able to provide the information that the patient feels they haven't received or may not be accurate has really changed a lot of minds, and it's not something we truly anticipated when we started the program," Wilson remarked. "So we want to make sure that we're that voice that clears up a lot of those misconceptions and gives them that accurate information so that they can make an informed decision."

OFFOR also collaborates with partners such as CareSource and Buckeye Health Plan to host pop-up neighborhood vaccine clinics across the state weekly.


get more stories like this via email

Social Issues
Christmas is a little more than two weeks away, and toy drives around the country are in full swing. A North Dakota organizer shares some things to …
Social Issues
A federal judge in Nevada has dealt three tribal nations a legal setback in their efforts to stop what could be the construction of the country's larg…
Environment
Hoosiers could get their holiday trees from any of about 200 tree farms in the state, according to the Indiana Christmas Tree Growers Association…
Social Issues
Reports from the Insurance Commissioner's office and the state Attorney General reveal an analysis of what they call "the true costs of health care" i…
Environment
Connecticut lawmakers are reluctant to approve new emission standards that would require 90% cleaner emissions from internal-combustion engines and re…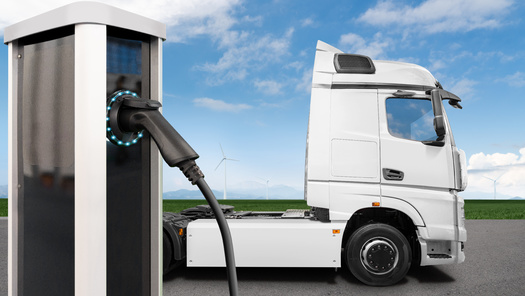 Environment
While lawmakers and environmental groups strive to lower vehicle emissions and the nation's carbon footprint, many truckers see unrealistic …
Social Issues
Another controversial move in Florida's education system is a proposal to drop sociology, the study of social life and the causes and consequences of …
Social Issues
There are at least three victims after a shooting incident that happened at the University of Nevada, Las Vegas campus on Wednesday. By afternoon…