KY Groups Rally for Infrastructure, Climate, Jobs Investments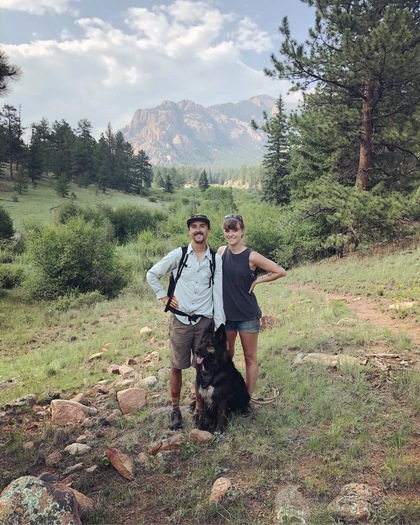 LOUISVILLE, Ky. - When U.S. House lawmakers return to Washington this week, they're expected to vote on advancing President Joe Biden's $1.2 trillion infrastructure bill and $3.5 trillion budget bill.

Kentucky groups have had recent rallies in Louisville and Lexington, to urge lawmakers to support the major federal investments in both pieces of legislation.

Kentucky AFL-CIO Vice President Ashley Snider said she believes the spending plan would provide relief - like extending child tax credits, and paid family and medical leave - for families facing overlapping stressors in the pandemic.

"People are really struggling, they're being evicted from their homes," said Snider. "It's just, you know - COVID has really taken a toll on the working class. Legislation that can benefit folks like that would really be helpful."

The U.S. Senate recently passed the $1.2 trillion infrastructure bill that would fund road and bridge repair and jumpstart renewable-energy investment. Kentucky stands to receive $4.6 billion for highway repairs and $438 million for bridges.

But critics of both spending packages, including Republicans and some Democrats, argue the cost is too high and could have economic consequences.

Residential Energy Coordinator with the Mountain Association Chris Woolery said Kentuckians are already seeing some positive effects of clean-energy investment.

He pointed out the infrastructure bill includes $65 billion to modernize the nation's electric grid - if it doesn't get stuck in congressional gridlock.

"Until those things happen, it's on us to make sure they happen," said Woolery. "It's on Kentuckians and Americans to hold our legislators - decision-makers - accountable, to a decision that will impact generations."

A poll by the group Data for Progress found 66% of likely voters support Congress passing a $3.5 trillion spending plan, while 26% said they oppose it.




get more stories like this via email

Social Issues
BALTIMORE, Md. -- Maryland civil rights groups are proposing a lawsuit against Baltimore County if it adopts its current redistricting plan, claiming …
Social Issues
LINCOLN, Neb. -- Nearly seven in ten Americans say billionaires are not paying their fair share in taxes, according to a new survey. Among likely …
Social Issues
BISMARCK, N.D. -- Over the coming weeks, North Dakotans will be clicking the "purchase" button as they order holiday gifts online, and fraud experts …
Social Issues
MINNEAPOLIS -- Several regional labor groups rallied in Minneapolis on Wednesday, demanding state leaders take action to reflect the sacrifices made …
Environment
GREENE, Iowa -- The proposed Build Back Better bill is getting attention for a host of funding possibilities, including one area flying under the …
Social Issues
MADISON, Wis. -- In a four-three decision this week, the Wisconsin Supreme Court backed a "least-change" approach to redistricting in the state…
Social Issues
OXFORD TOWNSHIP, Mich. -- Michiganders are mourning the loss of four students after this week's school shooting at Oxford High School, and advocates …
Social Issues
WALNUT CREEK, Calif. -- Labor protests and strikes are on the upswing this fall, compared with 2020 when everyone hunkered as the pandemic closed …