Poll: Montanans Eager to See Health-Care Costs Go Down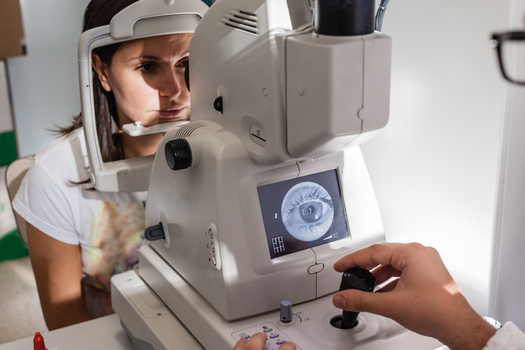 HELENA, Mont. - As the COVID-19 pandemic rages on, Montanans are thinking about the quality of their health care, according to new research. A poll last month of about 600 Montana voters finds 82% agree that the amount they pay for health care seems to be going up every year.

A quarter said they had overdue or unpaid medical bills they were struggling to pay off at the time of the survey. Pollster Celinda Lake - president of Lake Research Partners - said one thing that stands out in this research is the intensity with which Montanans are feeling these issues.

"While Montanans tend to think that the quality of the care they get is very good," said Lake, "they think there are a lot of issues with the cost and are looking for their elected officials to get those costs down."

Lake said there is strong support across party lines for telehealth, the Veterans Administration system and making Medicaid expansion in the state permanent.

The poll was conducted last month by ALG Research and Lake Research Partners on behalf of Consumers for Quality Care.

Surveys also conducted this year on behalf of Consumers for Quality Care underscore the role the pandemic has played in shaping voters' opinions of the health-care system.

Jim Manley, a board member at Consumers for Quality Care, said the polling shows more than eight in ten Americans believe COVID-19 has exposed flaws in the health-care system.

"Obviously, the pandemic is driving a lot of health-care-related issues," said Manley. "But I think it's pretty clear that especially in the wake of the COVID pandemic, voters want to make sure that their insurance is affordable and protects them, especially if they have preexisting conditions."

Manley added that voters nationally say they want elected officials to support legislation that keeps insurance deductibles low enough so they don't get in the way of receiving quality care.

Ninety-five percent of polled Montana voters agreed in last month's survey.




get more stories like this via email

Social Issues
BALTIMORE, Md. -- Maryland civil rights groups are proposing a lawsuit against Baltimore County if it adopts its current redistricting plan, claiming …
Social Issues
LINCOLN, Neb. -- Nearly seven in ten Americans say billionaires are not paying their fair share in taxes, according to a new survey. Among likely …
Social Issues
BISMARCK, N.D. -- Over the coming weeks, North Dakotans will be clicking the "purchase" button as they order holiday gifts online, and fraud experts …
Social Issues
MINNEAPOLIS -- Several regional labor groups rallied in Minneapolis on Wednesday, demanding state leaders take action to reflect the sacrifices made …
Environment
GREENE, Iowa -- The proposed Build Back Better bill is getting attention for a host of funding possibilities, including one area flying under the …
Social Issues
MADISON, Wis. -- In a four-three decision this week, the Wisconsin Supreme Court backed a "least-change" approach to redistricting in the state…
Social Issues
OXFORD TOWNSHIP, Mich. -- Michiganders are mourning the loss of four students after this week's school shooting at Oxford High School, and advocates …
Social Issues
WALNUT CREEK, Calif. -- Labor protests and strikes are on the upswing this fall, compared with 2020 when everyone hunkered as the pandemic closed …