Report: Media Complacent in Not Linking Extreme Weather, Climate Change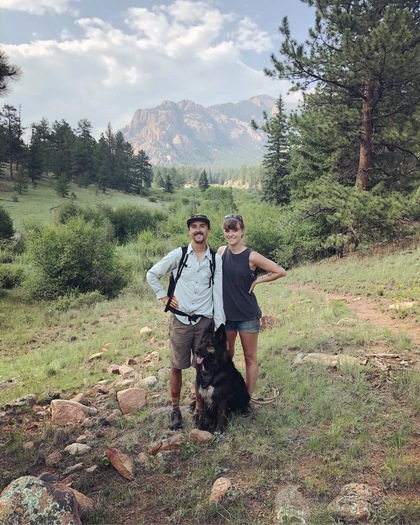 Wednesday, September 8, 2021
AUSTIN, Texas -- New research suggests the nation's most trusted news sources are dropping the ball when it comes to helping voters in Texas and across the nation connect the dots between more frequent and extreme weather events and a warming planet.

Scientists have repeatedly warned climate change is exacerbating drought, wildfires and flooding, and making storms such as Hurricane Ida stronger.

Allison Fisher, climate and energy program director for the watchdog group Media Matters, said Americans aren't getting the full story.

"The hesitancy to connect extreme weather events to climate change by these networks is very closely related to campaigns by the fossil-fuel industry," Fisher asserted.

Over a 96-hour period of wall-to-wall coverage of Hurricane Ida, just 4% of nearly 800 news segments aired by corporate broadcast and cable news outlets mentioned climate change.

In Fisher's view, not connecting climate change to extreme weather events amounts to "media malpractice."

Fisher argued it is important for climate change to become a bigger part of the national conversation, along with what's causing it: the burning of oil, gas and coal.

She noted using the words "climate change" is the first step.

"And then from there, it's where you need to start having the conversation of, 'Well, who's responsible, and what is responsible, and what is or is not being done?'" Fisher outlined.

She added news coverage on Hurricane Ida improved in terms of 'connecting the dots' as the storm moved into high population centers along the East Coast, producing surprising levels of damage.


get more stories like this via email

Social Issues
BALTIMORE, Md. -- Maryland civil rights groups are proposing a lawsuit against Baltimore County if it adopts its current redistricting plan, claiming …
Social Issues
LINCOLN, Neb. -- Nearly seven in ten Americans say billionaires are not paying their fair share in taxes, according to a new survey. Among likely …
Social Issues
BISMARCK, N.D. -- Over the coming weeks, North Dakotans will be clicking the "purchase" button as they order holiday gifts online, and fraud experts …
Social Issues
MINNEAPOLIS -- Several regional labor groups rallied in Minneapolis on Wednesday, demanding state leaders take action to reflect the sacrifices made …
Environment
GREENE, Iowa -- The proposed Build Back Better bill is getting attention for a host of funding possibilities, including one area flying under the …
Social Issues
MADISON, Wis. -- In a four-three decision this week, the Wisconsin Supreme Court backed a "least-change" approach to redistricting in the state…
Social Issues
OXFORD TOWNSHIP, Mich. -- Michiganders are mourning the loss of four students after this week's school shooting at Oxford High School, and advocates …
Social Issues
WALNUT CREEK, Calif. -- Labor protests and strikes are on the upswing this fall, compared with 2020 when everyone hunkered as the pandemic closed …