Some Wealthy U.S. Residents Say the Rich Should Fund Biden Plan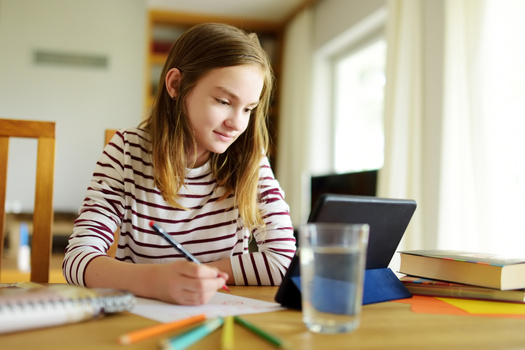 Thursday, September 16, 2021
MINNEAPOLIS -- Dozens of wealthy Americans, including some from Minnesota, are pressing Congress to boost taxes on higher-income earners, contending it is a fair way to fund the array of social improvements pursued by the Biden administration.

A letter to congressional leaders, signed by more than 200 millionaires and high-net-worth individuals, argued wealthy Americans should pay for investments in clean energy and other priorities of the Build Back Better initiative.

Sandra Fluke, president of Voices for Progress, the lead organizer behind the letter, said the U.S. cannot seek a better future by asking the working class to shoulder the burden.

"We have situations where we are taxing the pay that someone receives, their salary from working a job, more than we are taxing the profits that are made on investments, and that's just wrong," Fluke asserted.

The letter includes eight signatures from prominent figures in Minnesota, Wisconsin, Michigan and Illinois.

As Congress hammers out details of the $3.5 trillion package, some House Democrats suggested raising the highest income-tax bracket to more than 39%, and the corporate tax to nearly 26%. Republicans and business groups say the budget reconciliation could hamper the post-pandemic economic recovery.

The plan also calls for new spending in such areas as health care and child care, along with strategies that address environmental issues. Fluke calls those good investments.

"Things like investing in fighting climate change and protecting all of us from the natural disasters we're currently experiencing," Fluke explained.

The debate follows a summer in which the Midwest has seen a prolonged drought, along with smoky air that drifted from wildfires elsewhere.

While opponents of the Biden plan said the price tag is too high, supporters countered the spending would be spread out over a decade. They also pointed to polls showing that Americans overwhelmingly support raising taxes on the wealthy instead of borrowing and increasing debt.


get more stories like this via email

Social Issues
BALTIMORE, Md. -- Maryland civil rights groups are proposing a lawsuit against Baltimore County if it adopts its current redistricting plan, claiming …
Social Issues
LINCOLN, Neb. -- Nearly seven in ten Americans say billionaires are not paying their fair share in taxes, according to a new survey. Among likely …
Social Issues
BISMARCK, N.D. -- Over the coming weeks, North Dakotans will be clicking the "purchase" button as they order holiday gifts online, and fraud experts …
Environment
GREENE, Iowa -- The proposed Build Back Better bill is getting attention for a host of funding possibilities, including one area flying under the …
Social Issues
MADISON, Wis. -- In a four-three decision this week, the Wisconsin Supreme Court backed a "least-change" approach to redistricting in the state…
Social Issues
OXFORD TOWNSHIP, Mich. -- Michiganders are mourning the loss of four students after this week's school shooting at Oxford High School, and advocates …
Social Issues
WALNUT CREEK, Calif. -- Labor protests and strikes are on the upswing this fall, compared with 2020 when everyone hunkered as the pandemic closed …
Social Issues
CONCORD, N.H. -- With the holiday shopping season under way, experts are urging Granite Staters to watch out for scammers. A survey from AARP found …