Judge: WI Ballot Drop Boxes Not Permitted Under State Law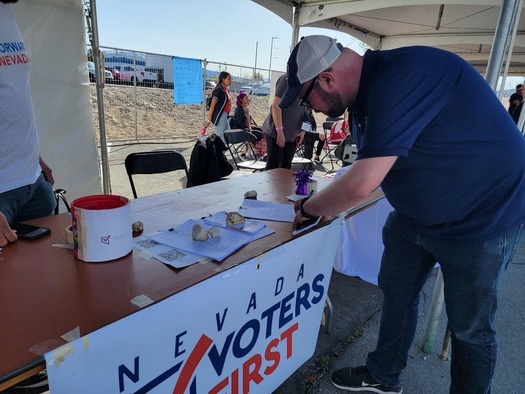 During Wisconsin's pandemic elections, absentee ballot drop boxes offered a different route for people to cast their votes, but a new decision in Waukesha County Circuit Court could bar their use in future elections.

Luke Berg, deputy counsel at the Wisconsin Institute for Law and Liberty, argued in a Thursday hearing for the group's lawsuit, drop boxes aren't mentioned anywhere in state law and therefore, are not permitted.

"What that means is there are no procedures, there are no requirements, there are no limitations on drop boxes, if they are allowed," Berg contended. "There are no restrictions on where they can go, on how many there can be, on how secure they should be."

An attorney for the Wisconsin Elections Commission, the defendant in the suit, countered the drop boxes are covered under existing absentee-voting rules. Attorneys for intervening parties in the case also claimed the plaintiffs, two Waukesha County residents, did not have legal standing to bring the suit.

The Associated Press reports the judge's decision will still allow drop boxes at municipal clerks' offices. An appeal in the case is likely.

Steven Kilpatrick, assistant Attorney General, pushed back on the assertion the state lacks formal rules for drop boxes. He said the Commission has established guidelines for their installation and operation.

"The Commission is not advocating or recommending that municipal clerks leave a shoebox on a park bench to collect absentee ballots," Kilpatrick stressed.

Wisconsin GOP lawmakers have waged a months-long battle to restrict absentee voting. In August, Gov. Tony Evers vetoed a bill which would have restricted drop-box locations.

According to the Wisconsin Center for Investigative Journalism, more than 500 absentee-ballot drop boxes were established across the state ahead of the November 2020 election.

Support for this reporting was provided by The Carnegie Corporation of New York.


get more stories like this via email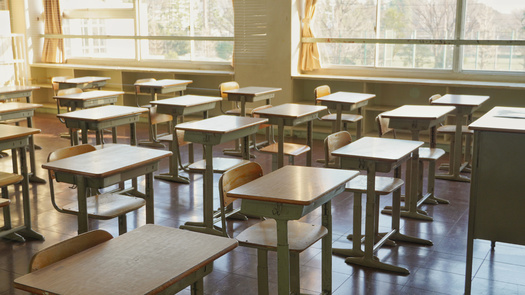 Social Issues
Research is emerging about the secondary trauma school staff members face after helping students during the pandemic. As summer moves forward…
Health and Wellness
A Florida judge plans to put a hold on the state's new, 15-week abortion ban, set to take effect today. He said it is unconstitutional and will issue …
Environment
The Environmental Protection Agency now has fewer tools to fight climate change, after the U.S. Supreme Court stripped the agency of its authority to …
Social Issues
Three projects in Idaho have been selected to receive grants from the AARP Community Challenge. Among them is the Anne Frank Human Rights Memorial in …
Environment
Montanans get a sense of what soil health is like on farms and ranches across the state with Northern Plains Resource Council's soil crawls. The …
Social Issues
A new tool aims to help older adults in Arkansas and beyond who receive Medicare track what happens at their doctor appointments. It also can help …
Social Issues
A campaign in Maine is gathering signatures to replace the state's investor-owned energy grid with a consumer-owned utility. Central Maine Power (…
Social Issues
Another important U.S. Supreme Court ruling this month has been overshadowed by the controversy about overturning abortion rights. Legal experts say …