NC Executive Order Focuses on Environmental Justice, Public Input
Wednesday, January 12, 2022
Gov. Roy Cooper has signed a new executive order that directs cabinet agencies to consider issues of environmental justice when taking actions related to climate change, resilience and clean energy. Conservation groups are applauding the move.

The state will appoint an Environmental Justice Lead at each cabinet agency, tasked with increasing local residents' participation when projects are likely to affect their neighborhoods.

Daisha Williams, environmental justice manager with the group CleanAIRE NC, said providing a "point person" to tackle these issues will boost collaboration between state agencies.

"When they work together," she said, "it will result, of course, in more direct engagement with not only the agencies themselves but impacted communities to implement the needed remedies to foster the creative solutions that we need."

The order also called for more funding to increase public awareness about the health-related effects of climate change, and provide public updates on air pollution and heat-related illness risks and their disproportionate effects on Black and Brown communities.

Bonita Green, president of the Merrick Moore Community Development Corp., said she supports the executive order, adding that residents in her historically Black and increasing gentrified neighborhood feel they've been shut out of conversations on proposed development.

"The community is frustrated," she said, "the fact that development is just being shoved down our throats, and we have nothing to say about how our neighborhoods or communities are being developed."

Ron Ross, president of the Northwood Estates Community Organization in Charlotte, said families there are dealing with chronic health conditions from a lifetime of breathing polluted air. He said he believes the governor's latest action is a step in the right direction "for the communities that I live in - that are surrounded by highways, industrial facilities and so forth, and continue to be exposed to those situations on a daily basis."

The order also requires the state to update a greenhouse-gas inventory, to measure current levels of greenhouse-gas emissions and seek potential pathways to achieve net-zero emissions by 2050.


get more stories like this via email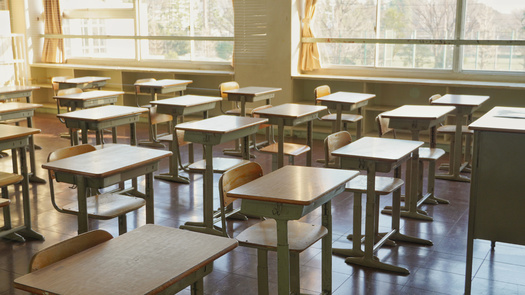 Social Issues
Research is emerging about the secondary trauma school staff members face after helping students during the pandemic. As summer moves forward…
Health and Wellness
A Florida judge plans to put a hold on the state's new, 15-week abortion ban, set to take effect today. He said it is unconstitutional and will issue …
Environment
The Environmental Protection Agency now has fewer tools to fight climate change, after the U.S. Supreme Court stripped the agency of its authority to …
Social Issues
Three projects in Idaho have been selected to receive grants from the AARP Community Challenge. Among them is the Anne Frank Human Rights Memorial in …
Environment
Montanans get a sense of what soil health is like on farms and ranches across the state with Northern Plains Resource Council's soil crawls. The …
Social Issues
A new tool aims to help older adults in Arkansas and beyond who receive Medicare track what happens at their doctor appointments. It also can help …
Social Issues
A campaign in Maine is gathering signatures to replace the state's investor-owned energy grid with a consumer-owned utility. Central Maine Power (…
Social Issues
Another important U.S. Supreme Court ruling this month has been overshadowed by the controversy about overturning abortion rights. Legal experts say …