An article in the Chronicle of Higher Education showed progress has been made at Arizona State University (ASU) in recruiting Native American faculty and students to the Tempe campus.

Arizona is home to more than 20 tribes and about 400,000 Indigenous citizens, but until the late 1990s they were underrepresented at state universities.

ASU founded the Center for Indian Education about 20 years ago in response to a growing number of Indigenous students on campus.

Bryan Brayboy, director of the Center, said there was a clear need to hire more Native faculty members.

"We wanted to get really intentional about listening to our students who were saying to us that they wanted more faculty that looks like them, and they wanted to be seen," Brayboy explained. "They felt invisible, and so we sat down, and we made a plan to try to address that."

Even though Native students make up only about 1% of ASU's enrollment, many are the first in their family and in their community to attend college. Brayboy noted it led them to recruit 60 Indigenous scholars to teaching positions.

He argued programs such as the Center are an integral part of the university's mission of inclusivity, research toward the public good and responding to the communities they serve.

"Native students and many of our nonnative students come to college, come to ASU in particular because they believe in the mission of the place, and they are interested in serving society," Brayboy asserted.

Brayboy pointed out the Center is also important because of Arizona's history of using schools as a means of assimilating Indigenous children to Anglo culture.

"It's not that we don't care about the past, we do," Brayboy contended. "It's important that guides us in all kinds of ways. But the hope is we are moving towards transforming society and transforming the lives of people by really thinking about what's possible."

He added while the Center is honored by the recognition, it will not rest on its laurels.

"People have said to us, 'Gosh, you're an overnight success,' and we're a 25-year overnight success," Brayboy stressed. "This has been in place for a long time as we begin to move toward these goals."


get more stories like this via email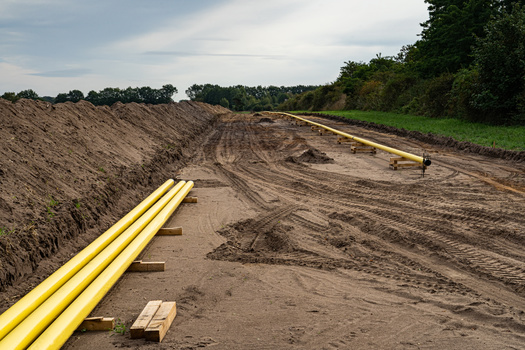 Environment
The Federal Energy Regulatory Commission approved a plan extending a natural-gas pipeline in Virginia. The Virginia Reliability Plan and Transcot's …
Social Issues
Today is Giving Tuesday, a day when millions of Americans are expected to make charitable donations. But it can also be a field day for scammers…
Health and Wellness
Starting Friday, North Carolinians will have greater access to health care as the long-awaited Medicaid expansion is launched. Medicaid will …
Social Issues
A new project in Southern Arizona aims to support local reporting and enable greater access to local news and information. Earlier this month…
Social Issues
As the weather turns colder, two groups of people in one North Dakota city that are generations apart appear to be in good shape to navigate housing …
Researchers are out with new findings they say show that death rates linked to air pollution from coal plants are underestimated. A Wisconsin …
Social Issues
Illinois high school seniors have new hurdles to overcome to get to college. High school students are waiting several extra weeks to get their hands …
Environment
Clean-energy companies and supporters are calling on federal officials to prioritize the development of charging infrastructure for EV powered medium …