With new voting maps for Montana's Legislature to be revealed soon, Native American communities are being encouraged to watch the process closely.

Billings-based Western Native Voice wants the Montana Districting and Apportionment Commission to respect tribal sovereignty in the process. One of the commission's goals is to keep communities of interest, such as tribes, intact.

Ta'jin Perez, deputy director of Western Native Voice, said keeping communities whole is important, as is ensuring representation in the Legislature.

"Candidates of choice are from your community and that these communities should be able to have the opportunity to elect someone that shares their values and shares who they are and the unique history and the unique cultures of these tribal areas," Perez outlined.

The commission has scheduled nine public meetings in August and September, so Montanans can comment on the maps, including three meetings online: Aug. 30 for the western region, Sep. 9 for the central region, and Sep. 19 for the eastern region.

Perez pointed out Montana has an independent redistricting commission, and contended it has done a good job of ensuring the Legislature is proportionally representative of the population of Native Americans in the state. He noted the independent setup of the commission has many upsides, including it is not beholden to the governor or lawmakers.

"An entire Legislature, their voice is intended to be just as loud as that of the public because of this independent commission that we have," Perez explained. "Other states don't enjoy this kind of thing."

Perez added voters should be engaged in the process.

"Representation that reflects communities as they are is important, and the only way that a body like the redistricting commission can do that is through public comment," Perez concluded.

The deadline for the redistricting plan is the 10th day of the 2023 legislative session.


get more stories like this via email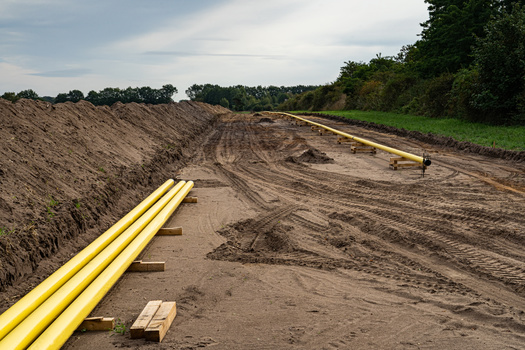 Environment
The Federal Energy Regulatory Commission approved a plan extending a natural-gas pipeline in Virginia. The Virginia Reliability Plan and Transcot's …
Social Issues
Today is Giving Tuesday, a day when millions of Americans are expected to make charitable donations. But it can also be a field day for scammers…
Health and Wellness
Starting Friday, North Carolinians will have greater access to health care as the long-awaited Medicaid expansion is launched. Medicaid will …
Social Issues
A new project in Southern Arizona aims to support local reporting and enable greater access to local news and information. Earlier this month…
Social Issues
As the weather turns colder, two groups of people in one North Dakota city that are generations apart appear to be in good shape to navigate housing …
Researchers are out with new findings they say show that death rates linked to air pollution from coal plants are underestimated. A Wisconsin …
Social Issues
Illinois high school seniors have new hurdles to overcome to get to college. High school students are waiting several extra weeks to get their hands …
Environment
Clean-energy companies and supporters are calling on federal officials to prioritize the development of charging infrastructure for EV powered medium …