Some OR Farmers Markets Pack Up, But Fresh Food Program Still Available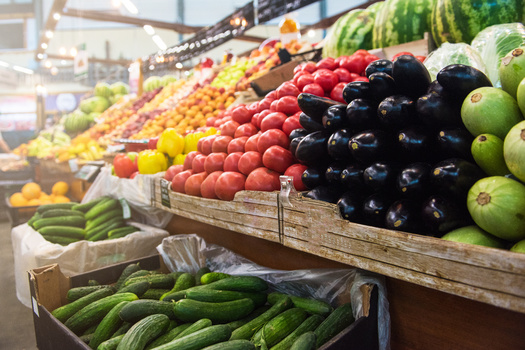 Thursday, October 6, 2022
As the weather gets cooler, some farmers markets in Oregon are winding down. But a program which incentivizes buying fresh fruits and vegetables is still available for people with food benefits.

The Double Up Food Bucks program offers dollar-for-dollar match for food bought with the Supplemental Nutrition Assistance Program, so people can purchase produce. At many farmers markets, the match goes up to $20.

Molly Notarianni, executive director of the Farmers Market Fund, said Double Up Food Bucks is offered in other venues too.

"Currently, it's offered at about 26 grocery stores in 19 counties, and then there's a large amount of CSAs, or Community Supported Agriculture farms that also accept Double Up Food Bucks," Notarianni outlined. "For shoppers who want to purchase a commitment from a farm with their SNAP, they'll get a discount over the course of the season."

Notarianni also noted while some are packing up, nearly 30 farmers markets participating in the program across the state will keep going in November and December. Even in January through April, she pointed out about a dozen markets stay open.

Notarianni added the benefits are especially needed right now, with hunger at its highest level in a century and inflation compounding the issue. She believes the Double Up Food Bucks program is a "triple win."

"It's helping families access more fruits and veggies," Notarianni explained. "That money is working twice. It's also going directly into the pockets of local farmers, so they're making extra money and making new customers. And then it also really helps support local economies."

Notarianni advised people have until the end of the year to spend any Double Up Food Bucks they have accumulated this year.


get more stories like this via email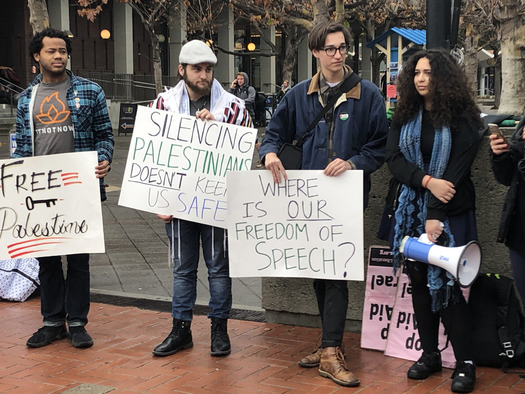 Social Issues
Groups fighting for Palestinian rights are praising a new fact sheet on religious discrimination from the U.S. Department of Education's Office for …
Social Issues
Lawmakers and immigrants-rights activists in the Commonwealth are hoping to pass the Language Access and Inclusion Act, which would dramatically …
Environment
New U.S. Department of Agriculture rules will target fraud and increase oversight of the $64 billion-a-year organic food industry. In Iowa, the …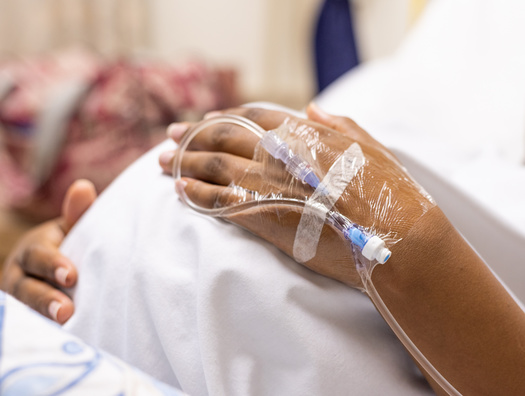 Social Issues
By Jennifer Weiss-Wolf for Ms. Magazine.Broadcast version by Eric Galatas for Colorado News Connection reporting for the Ms. Magazine-Public News …
Health and Wellness
With Black History Month underway, Wisconsin researchers and support groups are highlighting the disparities in cases of Alzheimer's disease…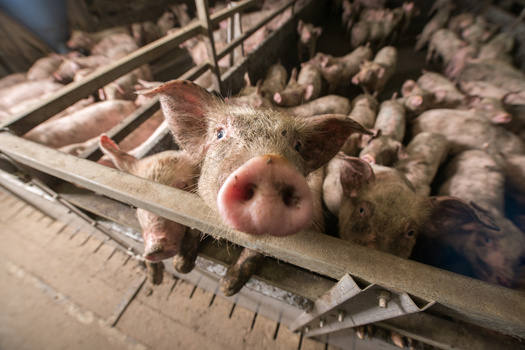 Environment
North Dakota's plan to boost animal agriculture has reignited a thorny issue: loosening restrictions on corporate ownership of farms. The state said …
Environment
Oregon is pursuing an aggressive climate plan to switch to renewable energy sources, but it faces one often overlooked issue: enough high-voltage …
Social Issues
Advocates and stakeholders have solutions for the Virginia Employment Commission to get through its backlog of unemployment appeal cases. According …