Ballot Measures Could Mean Big Changes for Nevada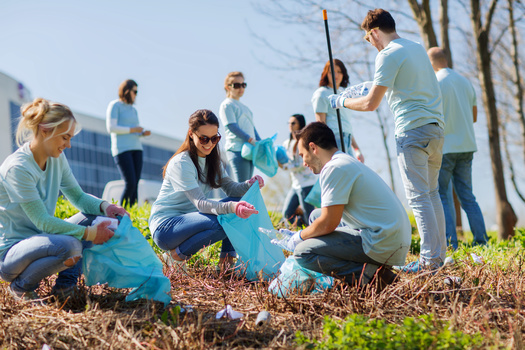 Wednesday, November 9, 2022
This midterm election, the battle for control of the U.S. Senate has dominated headlines, but Nevada voters are also weighing in on three ballot measures which could have a huge impact on wages in the state, the way elections are carried out, and more.

Question Two would get rid of the two-tiered minimum wage, because right now, workers who get health insurance can be paid a dollar less an hour than people whose employer does not provide health benefits.

Will Pregman, communications director for Battle Born Progress, said the arrangement has turned out to be a bad deal for many workers.

"A lot of times, this was being abused by companies who would pay their workers this lower salary and give them essentially a bare bones, 'junk' insurance plan," Pregman asserted.

Opponents of the change said the extra cost would be a burden on employers and lead to job cuts. The new minimum wage would be $12 an hour for all workers, and would rise automatically if the national minimum wage surpasses that amount.

Question One would enshrine the Equal Rights Amendment into the Nevada State Constitution, banning discrimination based on race, color, creed, sex, sexual orientation, gender identity or expression, age, disability, ancestry or national origin.

Question Three would introduce an open primary, in which the top five candidates advance, regardless of party affiliation, and it would institute ranked choice voting for general elections.

Pregman noted progressive groups oppose the change, arguing the new system would be too confusing for voters, and hard to revisit if adopted.

"We're saying 'no' on that one," Pregman acknowledged. "Because we think it's inadvisable to put such a massive overhaul of Nevada's elections into the Constitution, where it becomes very difficult to change it if we ever need to."

Supporters of Question Three said it would produce more moderate lawmakers, because in order to win, candidates would need to appeal to the largest number of voters, rather than focusing on the most extreme members of their base.


Disclosure: Battle Born Progress and the Institute for a Progressive Nevada contribute to our fund for reporting on Civic Engagement, Environment, Gun Violence Prevention, and Health Issues. If you would like to help support news in the public interest,
click here.
get more stories like this via email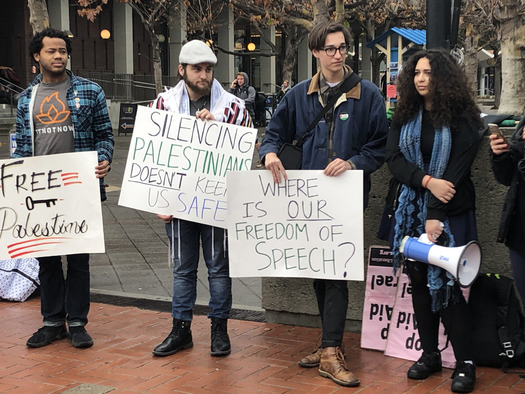 Social Issues
Groups fighting for Palestinian rights are praising a new fact sheet on religious discrimination from the U.S. Department of Education's Office for …
Social Issues
Lawmakers and immigrants-rights activists in the Commonwealth are hoping to pass the Language Access and Inclusion Act, which would dramatically …
Environment
New U.S. Department of Agriculture rules will target fraud and increase oversight of the $64 billion-a-year organic food industry. In Iowa, the …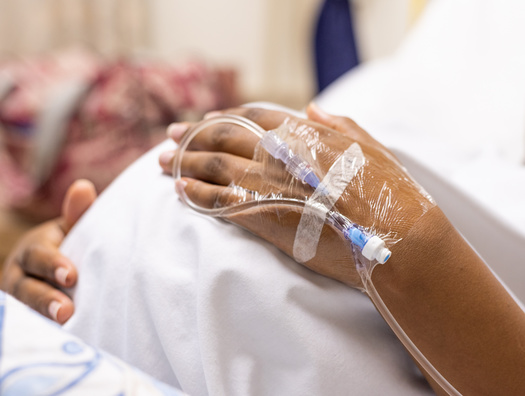 Social Issues
By Jennifer Weiss-Wolf for Ms. Magazine.Broadcast version by Eric Galatas for Colorado News Connection reporting for the Ms. Magazine-Public News …
Health and Wellness
With Black History Month underway, Wisconsin researchers and support groups are highlighting the disparities in cases of Alzheimer's disease…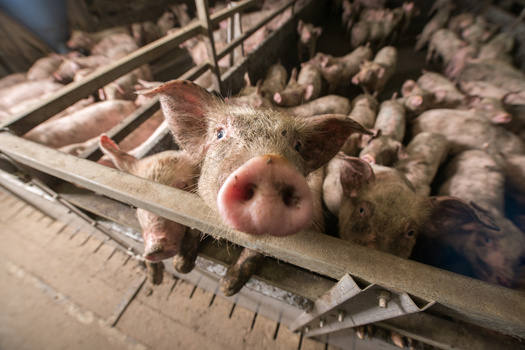 Environment
North Dakota's plan to boost animal agriculture has reignited a thorny issue: loosening restrictions on corporate ownership of farms. The state said …
Environment
Oregon is pursuing an aggressive climate plan to switch to renewable energy sources, but it faces one often overlooked issue: enough high-voltage …
Social Issues
A measure in the Washington State Legislature would provide free school meals to K-12 students, but nutrition service workers are worried they are …