Arizona Sees High COVID-19 Transmission Levels
Wednesday, December 7, 2022
Arizona is seeing some of the highest levels of COVID-19 transmission in the nation. It is the only state with 'medium' or 'high' levels present in every county, according to the Centers for Disease Control and Prevention.

The U.S. Department of Health and Human Services reports 9% of Arizona hospital beds are occupied by COVID patients.

Rachel Garcia, deputy assistant director of the Arizona Department of Health Services, said with the winter holiday season, it is important for everyone to be doing what they can to say safe.

"The CDC has recommended continuing to keep an eye on community levels, and the CDC has also recommended considering wearing a mask in indoor public spaces," Garcia pointed out.

State figures show COVID cases had been rising since mid-September, but recently saw a small decrease.

Garcia note it is still too early to say if that will be a trend. More than 12,000 cases were reported the week of Thanksgiving. A month earlier, that number was just over 5,300. Garcia added COVID is not the only thing to be cautious about this winter.

"It's important we keep an eye on COVID-19 community levels, as well as RSV and flu, which are circulating in our communities right now, this time of year," Garcia stressed.

The CDC recommends flu shots for anyone over six months old. Parents are encouraged to talk with their child's doctor if they have questions. The Department of Health Services recommends those who've been vaccinated for COVID keep their boosters up-to-date. And to minimize the risk of any airborne virus, they're reminding Arizonans about the basics: hand-washing, covering your nose and mouth when you sneeze or cough, avoiding contact with anyone who's ill, and staying home if you don't feel well.


get more stories like this via email

Social Issues
High school graduates have the option before taking their next academic step to choose a gap year - for traveling, relaxing, or researching different …
Environment
A bill designed to fight price-gouging at the gas pump is expected to pass the California State Assembly today and be signed by Gov. Gavin Newsom …
Environment
This week, Hispanic environmental advocates are heading to Washington, D.C., from around the country to engage lawmakers on issues affecting us all…
Social Issues
More than one in three Ohioans are relying on credit cards for spending needs, and nearly a quarter say they've increased their credit-card use in …
Social Issues
Massachusetts, like other states, continues to struggle with a shortage of teachers. But for one English teacher at Martha's Vineyard Regional High …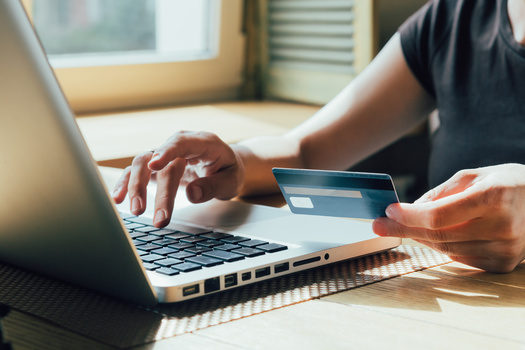 Social Issues
The Consumer Financial Protection Bureau has proposed new regulations on credit card late fees, which could save Americans billions of dollars…
Environment
Researchers with the University of New Hampshire are taking to the skies to study the state's increasingly fragmented forests. Urban and …
Social Issues
Graduate-student workers throughout the University of Maine System are taking steps to unionize and seek recognition from university officials…