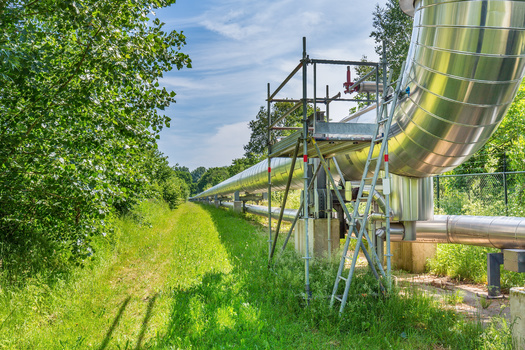 The Nebraska Department of Environment and Energy has concluded a 30-day public comment period on its intent to approve a permit for a proposed concentrated animal feeding operation, which would house 150,000 head of cattle, in Dundy County.

Jonathan Leo, an environmental and land-use lawyer, said a large and critical component of the operation was not mentioned in the application or the state's notice of its intent to approve: A 36-unit anaerobic digester complex for the manure, which has received a conditional use permit from the Dundy County Board of Commissioners.

"The huge waste management component of the really dangerous, highly sophisticated technology of biogas digesters, with pipelines running from the sewage lagoons to the digesters," Leo explained. "As a result, no one knows that this is planned. I mean, no one has a clue about how big this is."

Leo considers it a serious omission in the company Blackshirt Feeders' plan to manage the facility's roughly three billion tons of manure a year. He emphasized because the company has not disclosed digester system details, and the state has not demanded them, people commented on approval of the Construction and Operating Permit without knowing the full story.

John Hansen, president of the Nebraska Farmer's Union, agreed the size and scope of the facility and the waste it will generate require more "due diligence" in the permitting process. Hansen pointed out the operation is being proposed for a part of the state already experiencing environmental issues.

"That end of the state has been getting more drought pressure," Hansen observed. "It's also been getting more water supply challenges. This is a massive use of water. And we certainly have water quality problems in our state."

Biodigester permitting falls under both the Clean Air Act and Clean Water Act, and a Department of Environment and Energy spokesperson said once it receives Blackshirt's application, another public comment period and hearing will be held.

Leo argued a "piecemeal" approach keeps Nebraskans, and the agency itself, from evaluating the project as a whole.

"No mention of where the digestate waste is going to go, no mention of what water impacts there may be from the handling of that digestate waste, either," Leo outlined. "All of this is just not in this Notice of Intent to Approve, or the construction and operating permit itself. The largest cattle CAFO in the history of Nebraska, almost twice as large as anything now existing."


get more stories like this via email

Environment
This Saturday, June 3, thousands of Californians will be among hundreds of thousands of Americans heading into the great outdoors to celebrate …
Social Issues
A coalition of Wisconsin groups is asking Gov. Tony Evers to reject bills it contends would make it harder for people struggling to get by to bounce …
Social Issues
Two months from today, Minnesota will begin the process of removing low-level marijuana convictions for those who have them on their criminal records…
Social Issues
Groups working to fight poverty in Alabama are urging state senators to approve a bill aimed at lowering food costs for families. House Bill 479 …
Social Issues
Navigating college can seem overwhelming for first generation students, but an early outreach program at Arizona State University aims to change it…
Health and Wellness
A new Nebraska law is now the subject of a lawsuit filed in the District Court of Lancaster County. In its amended form, Legislative Bill 574 …
Social Issues
A proposal from the federal government could provide a better path toward student loan debt repayment, but a new survey finds many borrowers don't …
Environment
Maine lawmakers are considering two pieces of legislation which supporters said are needed to ensure "responsible" development of offshore wind projec…