PNS Weekend Newscast - July 22nd, 2017
Here's a look at what we're covering: The new White House communications director is expressing his love and loyalty to Donald Trump, more meetings between then Senator Jeff Sessions and the Russians being disclosed, and environmental groups say drilling in New York has contaminated wells.
Daily Newscasts
Tweets by @PNS_News
Public News Service - MT: HIV/AIDS Prevention
HELENA, Mont. – Let's have The Talk. For some parents and children, it can be scarier than the scariest Halloween costume. Today is the final day of Let's Talk Month, designated each year to encourage families to discuss sexuality issues all year long. And many parents are reaching out.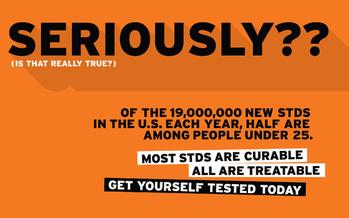 GREAT FALLS, Mont. - The under-25 set in Montana is being encouraged to GYT, which stands for "Get Yourself Tested." It's a campaign for April's National STD Awareness Month, encouraging sexually-active young adults to talk with their health-care providers about sexually transmitted diseases - STDs.
MISSOULA, Mont. - A gentle reminder through Father's Day: It's time to make an appointment for a checkup. That's the message for National Men's Health Week in Montana. Jill Baker, project director with the Montana Men's Clinic at Planned Parenthood of Montana, says the rumors are true that men oft