Caregiver Training Bill Gains Renewed Support in MN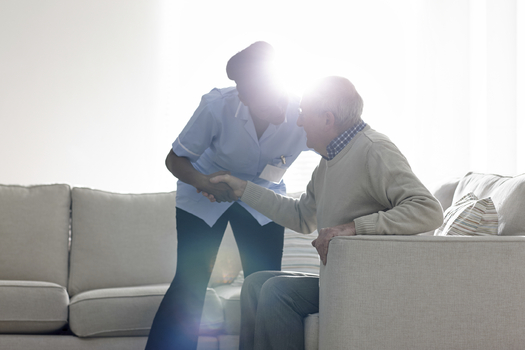 AARP Minnesota says hundreds of Minnesotans are backing a push for hospitals to provide more training for caregivers when a loved one is released from the hospital. (iStockphoto)
February 15, 2016
ST. PAUL, Minn. – A bill to provide family caregivers with extra training is earning some renewed support after it was left pending in the Minnesota House last year.

According to AARP Minnesota, more than 500 people have signed letters urging House members to pass what's being called the CARE Act.

Seth Boffeli, communications director for AARP Minnesota, says about 600,000 people across the state are caring for an aging parent or other family member.

"They work hard and a lot of times, they lack the necessary training and support, and good communications from doctors, nurses in the health care setting," he states. "And so, that's something we're thinking about this year."

Boffeli says if hospitals can provide a little more training when people are discharged, it could also help lower medical costs by reducing readmissions, and ensuring that caregivers correctly administer medications and other types of care needed by older family members.

Ken Zaiken, an AARP volunteer from Rochester, says he's had firsthand experience with this issue, with his brother-in-law's recent brain surgery.

Zaiken says his sister felt overwhelmed when it was time to bring her husband home, and she had difficulty setting up a time to go over the discharge instructions with the busy hospital staff.

"So that coordination could take place – so that she could be there, see an example of the wound care, ask questions and get a level of comfort with it," he states.

The CARE Act legislation had bipartisan support in the Minnesota Senate last year, and is also being backed by at least 10 other groups, including the University of Minnesota's Center on Aging.

Similar legislation has already become law in 18 states and Puerto Rico.