Capable Kids and Families Program Expands in Missouri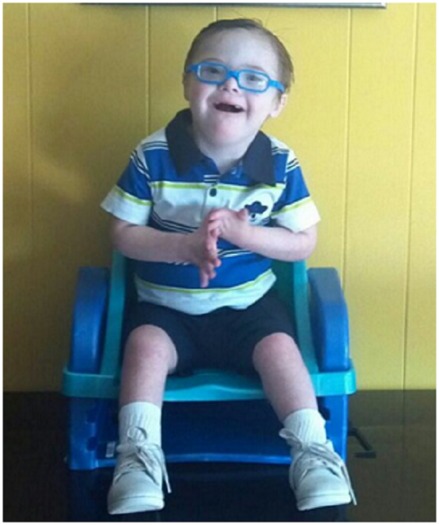 Missouri children such as Levi benefit from a program begun by a community group in Rolla more than 15 years ago. (Capable Kids)
February 8, 2017
SPRINGFIELD, Mo. – A program that works with children with disabilities and their families is expanding again in Missouri. Capable Kids and Families in 2001 in Rolla as a way to help deal with isolation, exclusion, financial hardships, insurance restrictions and difficulty accessing treatment.

Bill Dent, executive director of Family and Community Trust, says it was so successful that it branched out to other cities in the state, with the latest planned for Springfield. Dent says this is a unique program because there's a big focus on helping parents of these children realize they're not alone, by matching them up with other families who are facing the same issues.

"Creating that network and connecting those parents together, and then they bond and create a small community so the isolation leaves and they have a network to surround them and a support group," he explained.

The new program in Springfield is starting this month, and Dent says before it even launched, there was a waiting list. During therapy, children with disabilities often use equipment such as positioning devices, switches for adaptive toys or sensory-integration tools. Capable Kids and Families loans out the equipment so kids can use them at home as well.

Jean Darnell, executive director of Community Partnership in Rolla, says it allows children to learn more quickly, but also includes home visitation and parent networking.

"We try to make the parents a part of the team," she said. "Oftentimes when you are in a situation, you have all these specialists telling you, 'Your child can do this, your child can't do this,' and you just feel like a sideliner."

Capable Kids and Families services are provided through grant funding from the Missouri Department of Social Services.