Proposed Funding Could Provide Spark for Organic Farming in Maine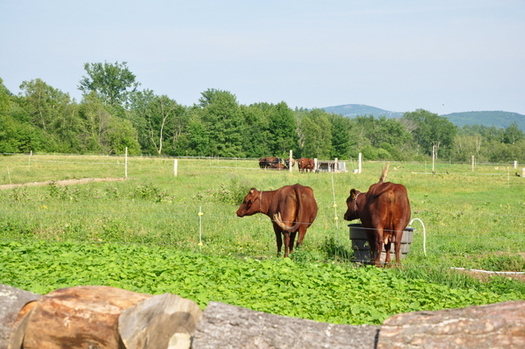 Consumers are making it clear they want more organic food on the shelves. (Maine Organic Farming)
May 30, 2017
AUGUSTA, Maine – A measure pending in Congress could provide a spark for organic farmers in Maine.

The bill would dramatically boost funding for organic farming research.

Ted Quaday, executive director of the Maine Organic Farmers and Gardeners Association, says this nationwide effort is being led by Rep. Chellie Pingree, who represents Maine's first district.

"Her proposal would be part of the Farm Bill, whenever that finally emerges in the Congress, and would move the funding level from the current annual $20 million to $50 million annually," Quaday explains.

Quaday says the funding would be for one specific program, the Organic Agriculture Research and Extension Initiative, often referred to as the flagship program for the USDA.

Quaday says one big reason the research is needed is that organic farms are 35 percent more profitable than the average farm, but are unable to keep up with consumer demand.

Quaday says consumers already are making it clear they want more organic food on the shelves, and this measure would help level the playing field in the federal dollars that go to so-called conventional farms.

"Organic farming has been receiving sort of a pittance in the overall research picture at the federal level, so it's important that organic be recognized as a significant part of the overall economic picture and that they receive their fair share of the overall funding dollar for organic research," he states.

The measure also is supported by at least a dozen other groups including the Organic Trade Association, National Farmers Union and Union of Concerned Scientists.

The Organic Agriculture Research Act is co-sponsored in the House by Washington Republican Dan Newhouse and California Democrat Jimmy Panetta.