Baltimore Restaurants Bar Sodas, Sugary Drinks on Kids' Menus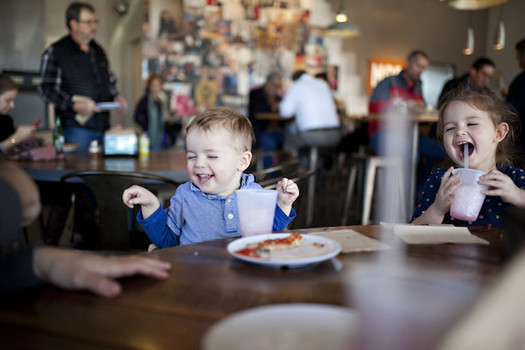 Kids in Baltimore will need to be accompanied by an adult and will need their permission to order a sugary beverage. (Twenty20/Darby)
July 19, 2018
BALTIMORE — Thanks to a city ordinance that went into effect Wednesday, Baltimore now is the biggest U.S. city - and the first on the East Coast - to prohibit restaurants from including sodas and sugary drinks on kids' menus.

The ordinance, which was signed by Mayor Catherine Pugh earlier this year, is designed to stop children from consuming so many sugary drinks, which is seen as a key factor contributing to high rates of chronic diseases such as diabetes. Shawn McIntosh, executive director with Sugar Free Kids Maryland, said milk, 100 percent fruit juices, water and flavored or sparkling water without added sweeteners will now be the default options at eateries city-wide.

"Well, right now the default beverage is typically a sugary beverage. And so a parent doesn't really have a choice when they look at a children's menu on the healthy beverage; it doesn't offer that as the default choice," McIntosh said. "So now the choice is in the parents' hands."

McIntosh said 1-in-4 Baltimore children currently drinks at least one soda each day.

The ordinance is opposed by the Restaurant Association of Maryland, which issued a statement Wednesday saying "public policy that interferes with the minutiae of restaurant operations exacerbates the business challenges already facing city restaurants."

Seven California cities and Lafayette, Colorado, have enacted similar ordinances, according to health officials. McIntosh said she hopes other cities will jump on board with similar changes to protect the health of the population.

"We really hope this sweeps the country," she said. "There are actually national chains doing this, so it's not something new. It's something that we're hoping that all restaurants will now do. "

According to the Centers for Disease Control, 1-in-3 school-aged kids in Baltimore is obese. Restaurants that don't comply with the ordinance will face a $100 penalty.