Nat'l. Popular Vote Supporters Vow to Continue Despite NV Veto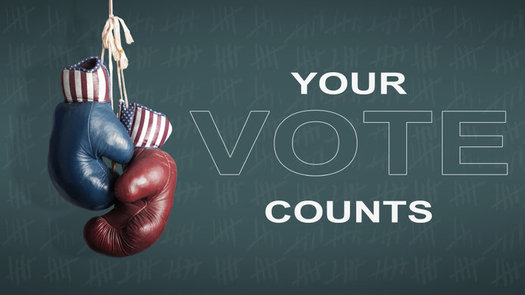 The National Popular Vote Compact would render the Electoral College moot if enough states vote to accept it to make a 270-vote majority. (Gutzemberg/iStockphoto)
May 31, 2019
CARSON CITY, Nev. – Supporters of the national popular vote movement are vowing to press on, despite a big setback yesterday when Gov. Steve Sisolak vetoed a bill that would have pledged all six of Nevada's Electoral College delegates to the presidential candidate who wins the most votes nationwide.

Sisolak defended his decision, saying Assembly Bill 186 would diminish Nevada's extra influence as a battleground state. But Pat Rosenstiel, senior consultant with the nonprofit group National Popular Vote, points out that Nevada has been trending blue for the past few years – and may soon be considered a flyover state.

"Swing state status is fleeting, you know," says Rosenstiel. "We're going to find out in 2020 whether Nevada continues to be a battleground state."

So far, 14 states representing 189 electoral votes have joined the National Popular Vote Compact. Once that number reaches 270, the Electoral College would automatically choose the candidate that receives the most votes.

Under the current system, Republican candidates Donald Trump and George W. Bush became U.S. presidents despite garnering fewer actual votes than their opponents.

AB 186 passed both houses of the Nevada Legislature, which flipped to Democratic control in 2018. Rosenstiel says his group will bring it up again in the next legislative session in 2021.

"We're going to keep our shoulder to the wheel 'til we get it done," says Rosenstiel. "We'll be back in Nevada and hopefully the governor, the next time he has an opportunity, will sign the bill and make Nevada permanently relevant in presidential elections."

Similar bills failed in the Nevada Legislature in 2009 and 2017.