Iowa Hunters Help Fight Rising Tide of Hunger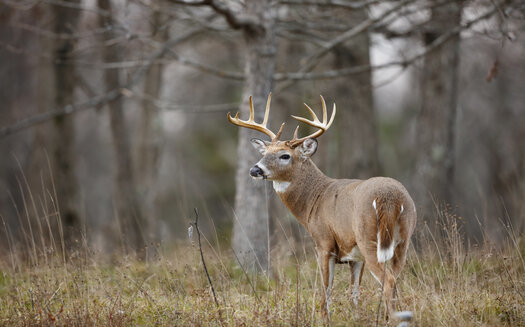 In 2019, Iowa's Help Us Stop Hunger program saw 3,750 deer donated to food banks, generating nearly 630,000 meals to Iowa families dealing with food scarcity. (Adobe Stock)
December 1, 2020
DES MOINES -- Iowa is seeing more first-time visitors to food banks during the economic fallout from the pandemic, so an annual food drive involving wild-game hunters aims to expand its reach.

For nearly 20 years, Iowa's Department of Natural Resources has spearheaded a program each fall in which meat from several thousand deer is donated to food banks across the state.

This year, a new twist connects hunters directly with the families who'll receive the donated venison.

Joe Wilkinson, president of the Iowa Wildlife Federation, said it adds a personal touch to the process and gives recipients the chance to request what they need.

"Each donor and recipient kind of work out their own deal, so to speak," Wilkinson explained. "But the end result is that donor is able to drop off a deer, and the recipient gets to try venison at no charge and lay in a whole lot of meals for them."

The Iowa Wildlife Federation joined the effort this year to recruit more hunters to take part in the deer exchange.

Last week, Food Bank of Iowa reported serving nearly 5,000 people through its mobile food distribution at the Iowa State Fairgrounds. The group says more than 60% were first-time visitors.

In addition to the pandemic, Iowans have seen other forms of struggle this year, including flattened farm fields and building damage from this summer's climate-fueled derecho storm.

Meanwhile, Wilkinson said, the effort shows hunters getting back to their roots by playing a role in combating hunger.

"Decades ago, a hundred years ago-plus, hunters were the ones who put the food on the table," he said. "Over time, it has progressed to where hunting is sort of very much a hobby. And it's kind of symbolic again that it's turning around, now hunters are putting food on the table again."

Wilkinson noted that, because of high demand, it's unlikely the program can feed all families seeking a donation. That's why they're trying to get as many hunters as possible to participate, so they don't have to turn away many requests.
Disclosure: National Wildlife Federation contributes to our fund for reporting on Climate Change/Air Quality, Endangered Species & Wildlife, Energy Policy, Environment, Public Lands/Wilderness, Salmon Recovery, Water. If you would like to help support news in the public interest,
click here.