Group: Hate Crimes Often Go Unreported in Muslim American Communities
Friday, September 10, 2021
CONCORD, N.H. -- As the nation marks the 20-year anniversary of the Sep. 11 attacks, groups said stopping hate crimes and bigotry toward Muslim Americans is a priority.

The latest data from the FBI showed hate crimes at their highest level in 12 years, more than 60% because of race, ethnicity or ancestry.

Sumayyah Waheed, policy consultant for the civil rights group Muslim Advocates, noted hate crimes against Muslim Americans are historically undercounted. She pointed out there can be barriers to reporting, ranging from language barriers to fear of authorities because of the discrimination and surveillance many folks have faced, including from law enforcement.

"American Muslims have faced discrimination and hate and targeting by the government since well before 9/11, particularly the Black American Muslim community, and that that just elevated with 9/11," Waheed explained. "And so we're continuing to feel those impacts today."

More than 2,700 people died in the Sep. 11 attacks, including ten people from New Hampshire. Granite Staters will hold events to commemorate the lives of those who died across the state, in Hudson, Merrimack, Milford, Portsmouth and Windham.

New Hampshire is home to more than 7,500 people who came to the U.S. as refugees, from countries including Bhutan, Nepal, Congo, Iraq and even Afghanistan.

Waheed added as the U.S. deals with how to continue supporting the evacuation and resettlement of refugees now fleeing the Taliban in Afghanistan, there have already been signs of hate online and in anti-immigrant circles.

"We are seeing certain folks already hate mongering and trying to raise fears around people who are really fleeing for their lives," Waheed reported. "It's another sign that we need to really be vigilant and protect our communities."

Waheed noted social media plays a big role in proliferating hate against Muslim Americans, and argued tech companies have a responsibility to crack down. She hopes lawmakers will pass legislation to incentivize companies to really take bigotry and hate seriously. She stressed one option would be to hold companies liable for civil-rights violations on their platforms.


get more stories like this via email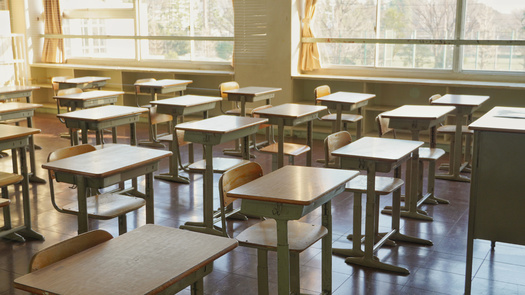 Social Issues
Research is emerging about the secondary trauma school staff members face after helping students during the pandemic. As summer moves forward…
Health and Wellness
A Florida judge plans to put a hold on the state's new, 15-week abortion ban, set to take effect today. He said it is unconstitutional and will issue …
Environment
The Environmental Protection Agency now has fewer tools to fight climate change, after the U.S. Supreme Court stripped the agency of its authority to …
Social Issues
Three projects in Idaho have been selected to receive grants from the AARP Community Challenge. Among them is the Anne Frank Human Rights Memorial in …
Environment
Montanans get a sense of what soil health is like on farms and ranches across the state with Northern Plains Resource Council's soil crawls. The …
Social Issues
A new tool aims to help older adults in Arkansas and beyond who receive Medicare track what happens at their doctor appointments. It also can help …
Social Issues
A campaign in Maine is gathering signatures to replace the state's investor-owned energy grid with a consumer-owned utility. Central Maine Power (…
Social Issues
Another important U.S. Supreme Court ruling this month has been overshadowed by the controversy about overturning abortion rights. Legal experts say …