Groups Push for Stronger Action in OR Climate-Protection Program
Tuesday, September 28, 2021
Corrected 9/28/21, 2 p.m. MDT, to clarify that the Climate Protection Program was not directly created by executive order; and that it is unclear how passage of HB 2021 will affect it.


PORTLAND, Ore. -- Draft rules are out for a program designed to confront climate change in Oregon, and advocates say now is the time for concerned citizens to get involved if they want meaningful change.

The Climate Protection Program was the Oregon Department of Environmental Quality's (DEQ) answer to an executive order by Gov. Kate Brown in 2020.

Priya Judge, coalition coordinator for Power Past Fracked Gas, said there are flaws in the program's draft rules, noting the DEQ would not regulate the state's biggest carbon emitters.

"That is basically happening under the umbrella of exemptions on the entire electric sector in Oregon, which includes the top six stationary polluters of fracked-gas power plants," Judge asserted.

Judge pointed out those plants are a major source of carbon emissions in the state. The DEQ is holding its final public hearing on the draft rules online at 4:00 p.m. Thursday. The agency is accepting public comment through next Monday.

The Climate Protection Program also establishes a Community Climate Investment (CCI) fund, which allows emitters to earn credits by contributing to groups aiming to cut emissions.

Haley Case-Scott, climate justice grassroots organizer for Beyond Toxics, said the concern is that there are not sufficient protections or "sideboards" to ensure front-line communities actually benefit from the program. She said if an emitter can't meet their one-ton reduction goal, for example, then they can use the Community Climate Investment fund to replace their reduction.

"So they're not necessarily reducing their emissions." Case-Scott said. "They're using that credit to invest into 'an environmental justice community or project.' And so that's supposed to be considered a one-to-one match, but it's not really clear to me how they're actually reducing greenhouse gases."

Case-Scott added the DEQ should require the program to achieve a one-to-one or greater emissions reduction.

Alan Journet, co-facilitator for Southern Oregon Climate Action Now, said rural communities are feeling the effects of climate change, such as from wildfires. He is frustrated carbon sequestration was taken out of the final offset program in the draft rules.

But Journet believes the biggest shortfall is the program does not address the full array of emissions.

"The problem, then, is even when they claim that they're going to reduce those less-than-50% of the emissions substantially, there's still half of the emissions from the state that are not even covered," Journet stated.

The Climate Protection Program aims to cut emissions to at least 80% below 1990 levels by 2050. It isn't clear how legislation passed in Oregon this year -- requiring all electricity sold in the state to be clean by 2040 -- will affect the program.



Disclosure: Beyond Toxics contributes to our fund for reporting on Environment, Environmental Justice, Social Justice, and Toxics. If you would like to help support news in the public interest,
click here.
get more stories like this via email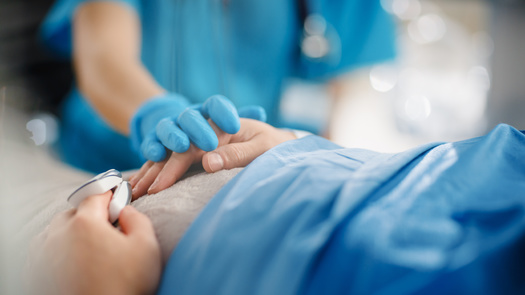 Social Issues
This fall, additional free classes will be offered in Minnesota for people thinking about a career as a certified nursing assistant. It follows an …
Health and Wellness
Legislation signed into law this month by Gov. Charlie Baker is expected to bring updates long overdue to mental-health services in Massachusetts…
Environment
The Maine Department of Transportation is "going green," with plans to install solar arrays on three state-owned properties in Augusta. The …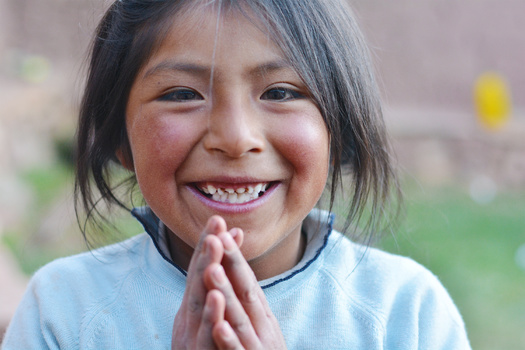 Social Issues
Organizers behind a new Indigenous school in western South Dakota hope they can give young Native American students a more optimal learning environmen…
Environment
Numerous community advocates are calling on the Metropolitan Transportation Authority to build a long-proposed subway station at 10th Avenue and 41st …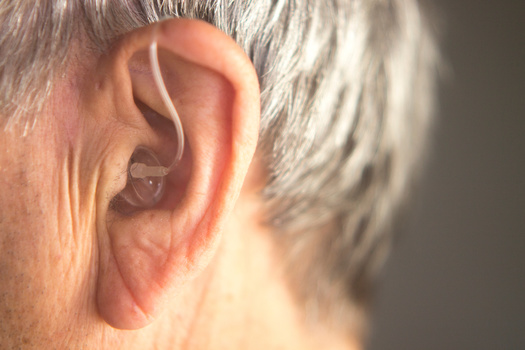 Social Issues
Relief may be on the way for many older Nevadans who need hearing aids but can't afford to pay $3,000 to $5,000 for a pair. The Food and Drug …
Social Issues
Workers in Michigan won major victories recently as a minimum-wage increase and employer paid sick time program were reinstated by court order…
Social Issues
Small-business owners and entrepreneurs in a handful of towns across the state have resources at their fingertips to help renovate and reuse historic …