Shoshone-Bannock Tribes Sue Over ID Voting Map
Monday, December 20, 2021
The Shoshone-Bannock Tribes are adding to a slew of legal challenges to Idaho's legislative voting maps.

The Idaho Commission for Reapportionment approved new district maps for legislative and congressional seats in November. But Tribal members say the map for the state Legislature illegally divides the Fort Hall Indian Reservation in southeast Idaho.

William Bacon is the tribe's lead general counsel. He said they want to have as many tribal members in one district as possible.

"It's really straightforward," said Bacon. "The Idaho Constitution and Idaho statutes protect communities of interest. The Fort Hall Reservation and the tribal people are a community of interest. We challenge the map that split the tribal community up into three different areas."

Communities of interest are groups with shared concerns that might be affected by legislation.

Upon approval, the redistricting commissioners said the maps are well-balanced with little variance in population between districts.

Devon Boyer, chairman of the tribes, said ideally the entire Fort Hall Reservation would be in one district.

"The only way that Shoshone-Bannock Tribes is going to feel as though we're being properly represented is by making sure that we're collectively in the same area with proper representation," said Boyer. "Just like anyone else would be."

The Idaho Supreme Court has combined two previous challenges to the maps and will hear oral arguments for those cases on January 14.

The Shoshone-Bannock Tribes hope their challenge is added for oral arguments on that day. Another challenge has been filed to the congressional map as well, meaning all four cases could be heard at the same time.




get more stories like this via email

Social Issues
This July 4th marks nearly 250 years since the United States declared its independence, setting the country on a path to establishing its democracy…
Social Issues
It's July 4th, a celebration of the United States' independence. It's also an opportunity to take a look at the state of the country's democracy…
Social Issues
July 4th celebrates the founding of the United States' democracy - and some say it's time to recommit to defending that democracy. In the wake of …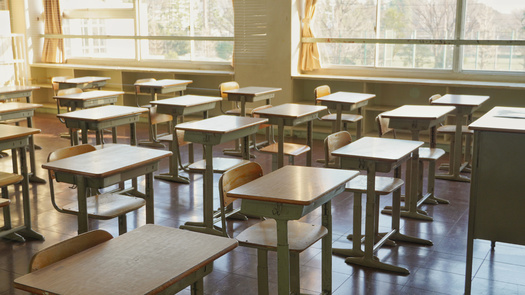 Social Issues
Research is emerging about the secondary trauma school staff members face after helping students during the pandemic. As summer moves forward…
Health and Wellness
A Florida judge plans to put a hold on the state's new, 15-week abortion ban, set to take effect today. He said it is unconstitutional and will issue …
Environment
The Environmental Protection Agency now has fewer tools to fight climate change, after the U.S. Supreme Court stripped the agency of its authority to …
Social Issues
Three projects in Idaho have been selected to receive grants from the AARP Community Challenge. Among them is the Anne Frank Human Rights Memorial in …
Environment
Montanans get a sense of what soil health is like on farms and ranches across the state with Northern Plains Resource Council's soil crawls. The …