Wednesday, January 12, 2022
Today at the Idaho Statehouse, a panel will take up the possibility of ending religious exemptions to medical neglect of children.

Idaho is one of a handful of states that protects parents if their child is seriously injured or dies because the parents have withheld medical treatment for religious reasons.

Linda Martin, a former member of the Followers of Christ Church, one of the most prominent faith-healing communities in Idaho, said she remembers going to funerals of family members and friends as young as age 4.

"A lot of the children die from diabetes, pneumonia, infections," she said, "simple diseases and illnesses that are easily taken care of with possibly one visit to a doctor or, like, insulin. Minor treatments."

Faith-healing groups say they have a First Amendment right to practice their faith. However, family advocacy groups want state lawmakers to limit or repeal the religious exemption for medical neglect of children.

The event, sponsored by the Campaign to Protect Idaho Kids, will take place at 3:30 p.m. today at the Capitol's Lincoln Auditorium, and will be streamed online.

Martin, who now lives in Oregon, is making a video appearance for the discussion. She has been pushing for Idaho lawmakers to repeal the exemption since 2013.

"Parents should be held accountable when they fail as their duties of a parent," she said. "When a parent allows a child to die from something that's very treatable, and they're allowed to get away with that, that's not right."

When Oregon repealed medical exemptions for religious practices a decade ago, Martin said, it made a difference. She said she believes the same would happen in Idaho.

"It's time for these children to be protected," she said. "I've been watching these children die for over 60 years, and are they going to be dying for another 60 to 100 years? It's just time for change."


get more stories like this via email

Social Issues
The moment Florida Governor Ron DeSantis signed a sweeping elections bill into law last week, several voter-advocacy groups filed lawsuits against it…
Health and Wellness
An Indiana licensing board has fined a local physician $3,000 and handed her a letter of reprimand after she went public about a 10-year-old Ohio pati…
Environment
From conservation to sportsmen's groups, the U.S. Supreme Court is getting plenty of backlash over its most recent ruling, which weakens federal …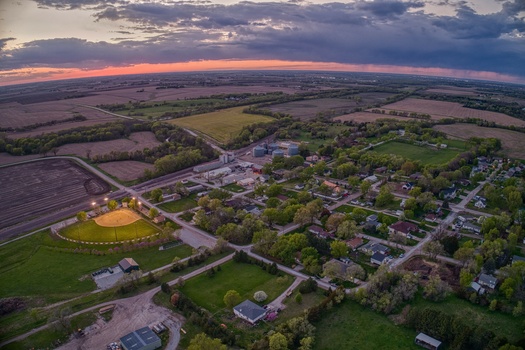 Social Issues
Rural Nebraska could lose on two fronts if two of Gov. Jim Pillen's budget vetoes are allowed to stand. Pillen struck down a second year of …
Social Issues
Rural development leaders say getting healthy, locally grown food to underserved areas is a challenge in states like North Dakota. They hope a new …
Health and Wellness
A new report spotlights some of the challenges to accessing behavioral health care for the one in seven Americans who live in rural areas. Kendall …
Social Issues
On Wednesday, Xcel Energy customers will have a chance to tell the Colorado Public Utilities Commission what they think about the company's request - …
Environment
The "Idaho Stop" measure for bicyclists is spreading to other states. Minnesota is the latest to adopt the so-called Idaho Stop, in which cyclists …