Tribal, Rural Communities Face Barriers for Free COVID Tests
Households across America are receiving free COVID tests sent by mail after the federal government rolled out the option last month. But in states such as South Dakota, those living in tribal communities and remote areas have to go through extra hoops to get them.

Through a designated website, households can order up to four free tests, sent to them by the U.S. Postal Service.

Christopher Shaw, a U.S. Postal historian, has written about the agency. He said it is not uncommon for those living on reservations and in extremely rural areas to not have a street address, and then there is the issue of technology.

"And if you're in a rural place where you don't really have access to the internet, then how are you gonna use the website to order it in the first place?" Shaw asked.

He added website glitches might exacerbate the situation. Still, the Daily Yonder reports some living in tribal communities said working through barriers is better than no options, including driving round trip to pick up tests at a Post Office box, as opposed to traveling hundreds of miles to get them because there is no state-sponsored site in their area.

Other concerns include confusion in placing an order if multiple families are living in one household, as well as lingering delivery delays in the postal service system.

Shaw still sees value in the federal government making attempts to get a test to everyone in the U.S.

"Through their wonderful resource to be able to deliver these kits, is that it speaks to the value of the postal service," Shaw contended.

A total of 500 million COVID tests are being made available through the government's website. Officials say orders usually ship within seven to 12 days.

Separately, South Dakota recently announced more than 500,000 COVID-19 Antigen home tests were distributed to various locations. The free tests can be picked up at pharmacies, schools, public libraries, county courthouses, airports and food banks. Residents are urged to call ahead to confirm availability.


get more stories like this via email

Social Issues
This July 4th marks nearly 250 years since the United States declared its independence, setting the country on a path to establishing its democracy…
Social Issues
It's July 4th, a celebration of the United States' independence. It's also an opportunity to take a look at the state of the country's democracy…
Social Issues
July 4th celebrates the founding of the United States' democracy - and some say it's time to recommit to defending that democracy. In the wake of …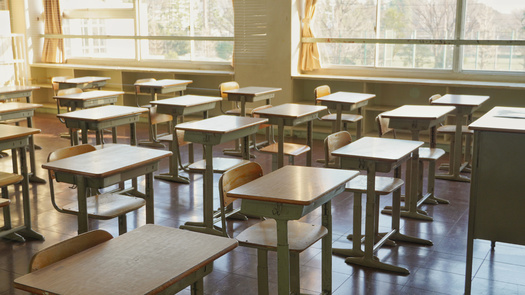 Social Issues
Research is emerging about the secondary trauma school staff members face after helping students during the pandemic. As summer moves forward…
Health and Wellness
A Florida judge plans to put a hold on the state's new, 15-week abortion ban, set to take effect today. He said it is unconstitutional and will issue …
Environment
The Environmental Protection Agency now has fewer tools to fight climate change, after the U.S. Supreme Court stripped the agency of its authority to …
Social Issues
Three projects in Idaho have been selected to receive grants from the AARP Community Challenge. Among them is the Anne Frank Human Rights Memorial in …
Environment
Montanans get a sense of what soil health is like on farms and ranches across the state with Northern Plains Resource Council's soil crawls. The …