Facing More Harassment, OR Strengthens Election-Worker Protections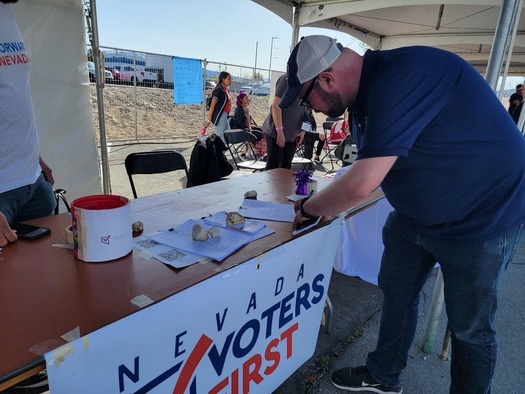 In response to an uptick in threats against election workers after the 2020 election, Oregon lawmakers passed a measure this session that gives them greater protections.

House Bill 4144 increases the penalties for harassing election workers and shields their personal information.

Chris Walker is Jackson County Clerk, in charge of elections for the county. She said elections always are tense - especially presidential elections since roughly half of the population is going to be disappointed.

"What we have not experienced as we have since the 2020 election is the amount of anger directed toward elections officials themselves," said Walker, "and that was kind of new territory for us."

Walker had witnessed threats herself. In the weeks after the 2020 election, graffiti that said "vote don't work" and "Next time bullets" was found painted on the parking lot near her election office in Medford.

Under the measure, the maximum penalty for harassing an election worker is punishable by 364 days in prison and a $6,250 fine.

The bill comes at the request of Secretary of State Shemia Fagan. In a survey of Oregon Elections Division workers in her office, Fagan found 10 of the 13 people who responded had experienced threats or harassment.

Ben Morris, communications director for the Secretary of State's office, said this measure will bolster what are already well-run elections.

"It sends a really clear message to people who may seek to try to interfere," said Morris, "that threats and harassment targeting election workers are going to be met with penalties - but those actions will not change the outcome of the election."

Walker said people have been reacting with anger to misinformation, especially on social media. She said she wants people to think of their county clerk as a source of accurate information.

And she added that election workers are going to continue doing their jobs no matter the situation.

"The great part about elections officials, county clerks," said Walker, "we're very resilient. We're going to get our job done and we're not going to live our life in fear."

A handful of other states, including Washington, have also mulled greater protections for election workers this year.

Support for this reporting was provided by the Carnegie Corporation of New York.




get more stories like this via email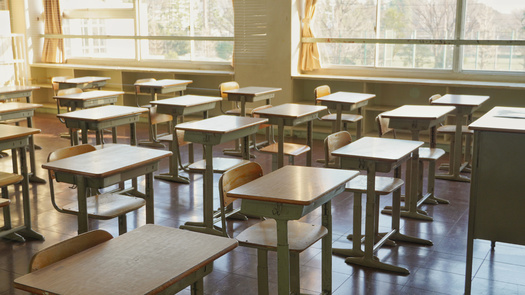 Social Issues
Research is emerging about the secondary trauma school staff members face after helping students during the pandemic. As summer moves forward…
Health and Wellness
A Florida judge plans to put a hold on the state's new, 15-week abortion ban, set to take effect today. He said it is unconstitutional and will issue …
Environment
The Environmental Protection Agency now has fewer tools to fight climate change, after the U.S. Supreme Court stripped the agency of its authority to …
Social Issues
Three projects in Idaho have been selected to receive grants from the AARP Community Challenge. Among them is the Anne Frank Human Rights Memorial in …
Environment
Montanans get a sense of what soil health is like on farms and ranches across the state with Northern Plains Resource Council's soil crawls. The …
Social Issues
A new tool aims to help older adults in Arkansas and beyond who receive Medicare track what happens at their doctor appointments. It also can help …
Social Issues
A campaign in Maine is gathering signatures to replace the state's investor-owned energy grid with a consumer-owned utility. Central Maine Power (…
Social Issues
Another important U.S. Supreme Court ruling this month has been overshadowed by the controversy about overturning abortion rights. Legal experts say …