MT Ballot Measure Would Change Supreme Court Justice Elections
Montana voters could decide to change the way state supreme court justices are elected.

During the 2021 session, the Montana Legislature passed a bill referring a measure to this year's ballot that would elect justices in seven district rather than statewide.

The measure's sponsor, state Rep. Barry Usher - R-Billings - says it would help the court align more closely with the electorate.

Kimberly Dudik is the CEO of the Public Policy Institute of the Rockies and a former state legislator. She disagreed, and said supreme court justices make decisions for the entire state and so it doesn't make sense to elect them by district.

"Given the statewide jurisdiction of the Supreme Court that is clear in our Constitution," said Dudik, "it's incongruous that we could then interpret that that Constitution should limit the election of those justices to just districts."

Dudik said a district court is currently deciding whether the legislative referendum will appear on the November ballot. In court, Montana Secretary of State Christi Jacobsen defended the measure as being better able to represent the different populations of the state.

Dudik said the statewide election of supreme court justices was included in Montana's first Constitution drafted in 1889.

"When we drafted a new Constitution in 1972, that right remained in the Constitution," said Dudik. "Even though a minority of delegates to that constitutional convention tried to have a provision inserted that would have justices elected by district, there was a lot of contentious debate around that and it was soundly defeated."

A similar measure was supposed to appear on the 2012 ballot after being referred by the Montana Legislature in 2011. However, a district court judge struck it down, ruling that requiring justices to live within their proposed district contradicted the state constitution.

The new measure would not require justices to live in the district they represent.

Support for this reporting was provided by the Carnegie Corporation of New York.




get more stories like this via email

Social Issues
This July 4th marks nearly 250 years since the United States declared its independence, setting the country on a path to establishing its democracy…
Social Issues
Research is emerging about the secondary trauma school staff members face after helping students during the pandemic. As summer moves forward…
Health and Wellness
A Florida judge plans to put a hold on the state's new, 15-week abortion ban, set to take effect today. He said it is unconstitutional and will issue …
Environment
The Environmental Protection Agency now has fewer tools to fight climate change, after the U.S. Supreme Court stripped the agency of its authority to …
Social Issues
Three projects in Idaho have been selected to receive grants from the AARP Community Challenge. Among them is the Anne Frank Human Rights Memorial in …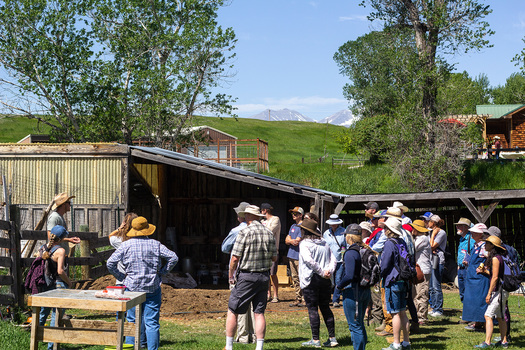 Environment
Montanans get a sense of what soil health is like on farms and ranches across the state with Northern Plains Resource Council's soil crawls. The …
Social Issues
A new tool aims to help older adults in Arkansas and beyond who receive Medicare track what happens at their doctor appointments. It also can help …
Social Issues
A campaign in Maine is gathering signatures to replace the state's investor-owned energy grid with a consumer-owned utility. Central Maine Power (…