USDA's Wildlife Services Killed More Than 400,000 Native Wildlife in 2021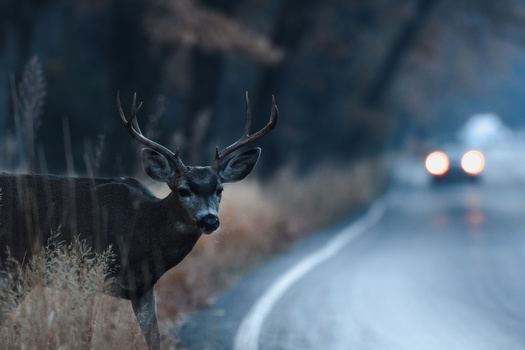 The U.S. Department of Agriculture's latest report on its wildlife killing program, which aims to reduce the loss of livestock to carnivores, suggests the agency is continuing its preference for lethal management.

More than 404,000 wild animals were killed in their natural habitat last year.

Lindsay Larris, wildlife program director for the group WildEarth Guardians, said when managers do not target specific animals encountering livestock using traps, neck snares, sodium cyanide bombs and shooting animals from low-flying aircraft, the collateral damage can be significant.

"Three golden eagles were killed unintentionally, hundreds of gray and red foxes," Larris outlined. "And we found that there were two livestock-protection dogs -- these are dogs whose purpose it is to protect livestock -- are being killed by this federal program."

In 2021, Wildlife Services killed 64,000 coyotes, nearly 25,000 beavers, 3,000 foxes, 600 bobcats, 433 black bears, 324 gray wolves, 200 cougars and six endangered grizzly bears. More than 2,300 coyotes were killed in Wyoming from planes and helicopters, which Larris noted costs taxpayers about $800 per hour.

For two years in a row, Wildlife Services received nearly $1.4 million specifically for nonlethal "predator" management. Larris argued nonlethal options, including fencing, range riders, guard donkeys and llamas, and posting colored flags, have been effective in keeping wolves and other predators away from livestock.

"Ranchers, agricultural producers appreciate those options," Larris asserted. "So if they exist, and they're working, let's see more of those, and not have unnecessary killing of native species."

Larris noted people travel from all over the world for the chance to see Wyoming's iconic wildlife, which is a significant economic driver. When apex predators are removed from wild landscapes, she emphasized entire ecosystems can be thrown out of balance.

"Wild animals should be able to live in the wild, especially on public land, when they are native species," Larris contended. "And to take them out, without any sort of reason and any sort of thought behind the impact on that, is really concerning."


get more stories like this via email

Social Issues
Millions of Americans with student loans are anxious to hear if the Supreme Court will uphold President Joe Biden's plan to offer up to $20,000 in stu…
Social Issues
The public has until February 13th to weigh in on new rules proposed by the Environmental Protection Agency to reduce methane pollution at oil and gas…
Health and Wellness
The Massachusetts Attorney General's Office has announced the launch of a new hotline for abortion-care providers and people seeking confidential lega…
Environment
For the second time in nearly a decade, North Dakota is considering changes to a longstanding law that blocks corporate ownership of farms. With …
Environment
Racial disparities are apparent when it comes to rooftop solar installation, researchers have reported. In Minnesota, there are efforts to close …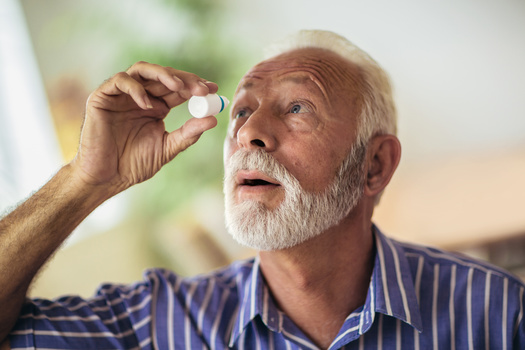 Health and Wellness
As National Glaucoma Awareness Month comes to a close, one Nevada ophthalmologist wants to remind people to get their eyes and vision checked. Dr…
Social Issues
Southern Oregon continues to recover from the fires of 2020 and grants are helping residents in the region. The Almeda Fire in Jackson County …
Environment
New funds will help plug abandoned oil and gas wells in the Keystone State, and should boost the region's economy in the process. It is a big job…