Groups rallying at the State House on Monday called on lawmakers and Gov. Janet Mills to pass and sign a bill to address the high levels of toxic chemicals in the drinking water at the Pleasant Point Passamaquoddy Reservation.

Students and tribal leaders from Pleasant Point, also known as Sipayik, were joined by hundreds of allies also supporting LD 906.

It would exempt the Passamaquoddy Water District from municipal taxes - it's the only water district in Maine that pays property taxes - and allow tribal members to source their water from alternative land parcels.

Chief of the Pleasant Point Tribal Government Maggie Dana said her community has lived generations with unsafe drinking water.

"Our culture is clear, water is life," said Dana. "And for the Passamaquoddy people, it is poison. As Passamaquoddy people, we want to take responsibility by regulating our drinking water on our own lands."

Opponents of the bill say water-system upgrades under way will solve the problem, but Dana noted this is one step in a larger battle for tribal sovereignty.

Since the 1980 Maine Indian Claims Settlement Act, Maine's five Wabanaki Nations have had less authority over natural resources, gaming and taxing than other Tribal Nations across the country.

Noela Altvater - a 19-year-old from Sipayik - noted that having clean water is possible, and will help reverse the negative health outcomes that Sipayik residents have been facing.

"The toxicity of our water has led to major health risks," said Altvater, "such as liver disease, respiratory issues, cancer and kidney problems."

Maulian Dana is a Penobscot Nation ambassador who's president of the Wabanaki Alliance. She said it should be obvious that clean drinking water is a basic right - but she notes Indigenous communities often have to say obvious statements and advocate for themselves.

"We should be outraged," said Dana. "We should be angry, we should be furious at a lot of the living conditions that we've had to put up with in our homeland. But instead, we rise above, we keep coming back in a respectable way. That power is love. "

Maine lawmakers are expected to vote on LD 906 this week, although the governor has expressed opposition. Tribal leaders hope she will sign the bill if it hits her desk.



get more stories like this via email

Social Issues
The moment Florida Governor Ron DeSantis signed a sweeping elections bill into law last week, several voter-advocacy groups filed lawsuits against it…
Health and Wellness
An Indiana licensing board has fined a local physician $3,000 and handed her a letter of reprimand after she went public about a 10-year-old Ohio pati…
Social Issues
Groups fighting for children's health are asking Gov. Gavin Newsom and lawmakers to require insurance companies to cover hearing aids and related …
Environment
From conservation to sportsmen's groups, the U.S. Supreme Court is getting plenty of backlash over its most recent ruling, which weakens federal …
Social Issues
Rural Nebraska could lose on two fronts if two of Gov. Jim Pillen's budget vetoes are allowed to stand. Pillen struck down a second year of …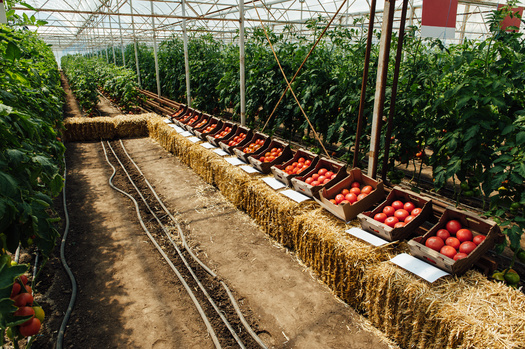 Social Issues
Rural development leaders say getting healthy, locally grown food to underserved areas is a challenge in states like North Dakota. They hope a new …
Health and Wellness
A new report spotlights some of the challenges to accessing behavioral health care for the one in seven Americans who live in rural areas. Kendall …
Social Issues
On Wednesday, Xcel Energy customers will have a chance to tell the Colorado Public Utilities Commission what they think about the company's request - …