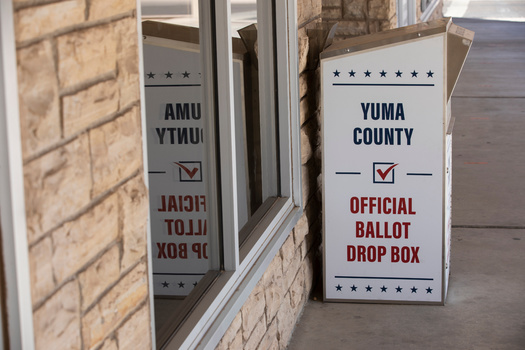 A legal advocacy group is taking an unusual approach in its attempt to prevent three Arizona officials linked to the January 6th riot from holding public office.

Free Speech for People has filed complaints in an Arizona court to bar Rep. Paul Gosar, R-Ariz., Rep. Andy Biggs R-Ariz., and Rep. Mark Finchem, R-Oro Valley, from office for their involvement in the Washington, D.C., insurrection.

The complaints cite a clause in the 14th Amendment, which disqualifies officials who participate in a rebellion from holding any official position.

John Bonifaz, president and co-founder of Free Speech for People, said it is a powerful tool for holding officials accountable when they break their oaths.

"Otherwise known as the Insurrectionist Disqualification Clause, that provision makes clear that anyone who has taken an oath of office to defend our Constitution and then engages in insurrection is forever barred from public office," Bonifaz explained.

Gosar and Biggs were allegedly involved in planning the insurrection, and photos show Finchem at the Capitol on Jan. 6. All three plan to run either for reelection or another office in November. They have called the charges "frivolous," and asked the court to dismiss the suits.

Bonifaz pointed out Article Three of the 14th Amendment was added to the Constitution in the post-Civil War era to keep former Confederate officeholders or military officers out of the U.S. government.

"History shows that it was designed specifically to deal with the elites, those who were at the high level of supporting an insurrection because they held positions of government power," Bonifaz noted. "They'd taken an oath of office, and they need to be held accountable."

Bonifaz added the lawsuits were filed to rid the government of officeholders who are seeking to overturn the country's democratic principles.

"This provision is a provision to defend our Republic," Bonifaz contended. "The question here is not solely whether or not Congressmen Gosar and Biggs and Mark Fincham aren't threats to the voters of Arizona, but rather threats to the entire Republic."

The group has filed similar lawsuits against others in Congress who had a role in the attempt to overturn the 2020 presidential election, including conservatives Rep. Madison Cawthorn, R-N.C., and Rep. Marjorie Taylor Greene, R-Ga.


get more stories like this via email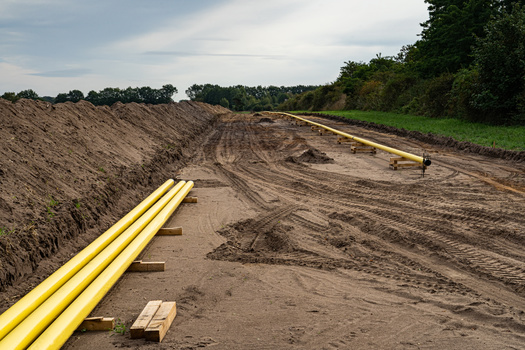 Environment
The Federal Energy Regulatory Commission approved a plan extending a natural-gas pipeline in Virginia. The Virginia Reliability Plan and Transcot's …
Social Issues
Today is Giving Tuesday, a day when millions of Americans are expected to make charitable donations. But it can also be a field day for scammers…
Health and Wellness
Starting Friday, North Carolinians will have greater access to health care as the long-awaited Medicaid expansion is launched. Medicaid will …
Social Issues
A new project in Southern Arizona aims to support local reporting and enable greater access to local news and information. Earlier this month…
Social Issues
As the weather turns colder, two groups of people in one North Dakota city that are generations apart appear to be in good shape to navigate housing …
Researchers are out with new findings they say show that death rates linked to air pollution from coal plants are underestimated. A Wisconsin …
Social Issues
Illinois high school seniors have new hurdles to overcome to get to college. High school students are waiting several extra weeks to get their hands …
Environment
Clean-energy companies and supporters are calling on federal officials to prioritize the development of charging infrastructure for EV powered medium …